Price: Understanding children in blended families
Ron Price
Special to The Daily Times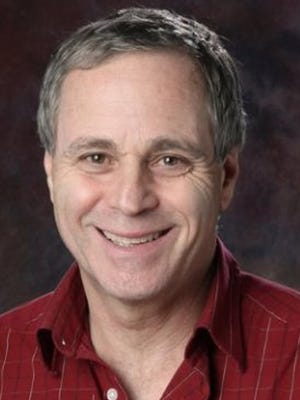 A couple of weeks ago, I introduced you to Moe and Paige Becnel. They are experts in helping people blend two families into one. Of all of life's challenges, that strikes me as being one of the trickiest. So I asked them to return and share more counsel on how to do this well. If this article resonates with you, I invite you to go to their website for more helpful resources.
Connecting to your new stepchildren
Through helping blended families since the year 2000, we realized that about 98 percent of couples who come to us raise issues regarding one or more children in the new family. A few common symptoms of marital strife are:
a behavior change in a child,
a resistive attitude in a child toward adults and new siblings,
friction between a stepparent and a stepchild,
an adult whose child wants no part of the new family.
Many couples have preconceived expectations of how a child should behave and instantly accept the new family. That was also Paige's and my hope and dream when we married. Yet, there were thoughts and feelings within our children's hearts that we were unaware of that were preventing the growth that we longed for. We've learned that the day we fulfilled our dream to remarry was the same day our children's dream to see mom and dad reunited died.
Please realize that divorce or death of a parent creates a trauma in the heart of children (even adult children). Young children often suppress those feelings for 12 to 18 months. So initially parents think the children are fine, but several months later a child's behavior may adversely shift.
We also saw our children reprocess their trauma every three to five years, usually triggered by another event (a birthday party, wedding, birth of their first child, etc.) As we have said before, hurting people build walls to protect their hearts.
All families are built one relationship at a time. In biological families, children are birthed into the family. Blended families bond differently as the "step" environment is created on the day of the wedding. Changing the "step" environment into a family environment is a process of each adult intentionally bonding with each heart. A long-term commitment and one-on-one effort is needed to bond with each new child's heart. Push past resistance or rejection. Your persistence will overcome their resistance. If you quit, so will they.
We have identified 19 potential reasons why a child may resist connecting to a stepparent or to the new blended family. Any of these can be overcome, as parents and stepparents become aware of those affecting each child.
Together, parents and stepparents can help their children heal. First, realize that each child is a vital part of your new family. When I married Paige, I married her children. They are not extra baggage. They are real people with hearts, souls, feelings, needs and wants. Paige and her children were one before I vowed to become one with Paige. Our vows did not eliminate nor circumvent her bond with her children.
We recommend stepparents to make vows to their new stepchildren — vows to love, support and live life together. Let them know they are important and a vital part of the new family. Explain that you are not replacing their biological parent, but you have a place in your heart that is for them alone.
If you did not include vows to your new stepchildren during your wedding, it's never too late. Create an event — a "celebration" to do so.
In every word you speak in your home, let there be peace, kindness, goodness and respect. All people of all ages gravitate to the place where they find unconditional love and acceptance.
If your children have experienced divorce, thus far they only know that marriage ends in divorce. Commit to your spouse and all children in your new family that divorce will never be an option. You and your spouse working together as a team are more than enough to overcome every problem that comes your way.
Your remarriage is your second chance to build a first-class, peace-filled, loving, life-long marriage and family that your children can model in their future. Building this legacy will go a long way to break the cycle of divorce in their lives.
Let your life be an example; model what you want to multiply in your children and new stepchildren. Teach them how to forgive the hurts they did not deserve by modeling forgiveness to those who have hurt you. Forgiveness is always a gift.
Show them how to give grace to others by giving them grace first, especially when you feel they do not deserve it. If grace has to be earned, it is no longer grace. Grace is always a gift. Give all the children time to heal from their hurts.
Parents and new stepparents, don't think "stepchild;" think child. Don't think "stepparent;" think influencer. Obstacles are opportunities. Avoid living as two single parent families. Become united and inclusive of all. The children will follow your lead. Think of words and activities that include everyone. Plan weekends and vacations together.
Ron Price is the owner and operator of Productive Outcomes Inc. and the author of "PLAY NICE in Your Sandbox at Work,Toolbox Edition," a newly released paperback book available on Amazon or at PlayNiceinYourSandbox.com. He can be reached at 505-324-6328.