Price: Looking back on five years of columns
Ron Price
Special to The Daily Times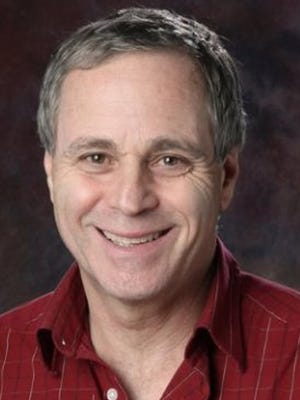 Five-year anniversaries are special. My friend and colleague Mike Hattabaugh often suggests couples pay special attention to every fifth year of their marriage. He suggests you should plan the celebration for a couple of years in advance, enjoy the experience, share the memories for another two or three years and then start planning the next one. I promise you that if you will follow his advice for 10 cycles, you will celebrate 50 years of marriage.
Today marks a five-year anniversary for me. By my count, you are reading column No. 260, which, if my math is correct, means I have been writing this column for five years. Please read astonishment in that statement rather than vanity or boastfulness. It truly does not seem possible that it has been that long.
And while I have no intentions of stopping any time soon, I do want to take a moment to thank The Daily Times for giving me this privilege and for their help in getting the column to you readers each and every week.
I also want the thank those of you who have been so gracious and complimentary in telling me you often read this column. It is both humbling and gratifying to know that what I or guest writers share is having a positive impact on marriage.
As I look back over the past five years, I am so appreciative of the many individuals and couples, both local and afar, who have contributed their wisdom on how to be successful in marriage. While the aforementioned Hattabaugh has likely guest-written more of these columns than anyone else, I have also been privileged to bring you columns by noted authors such as Gary Chapman ("The Five Love Languages"), Kevin Leman ("The Birth Order Book," "Sheet Music" and many more), and Tom and Beverly Rodgers ("Soul Healing Love"), just to mention a few.
It's been a great joy to bring you insights from local couples who have faced serious challenges and hardships in their marriages yet found ways to thrive. I'm thinking here about Bill and Beth Sharer, Beverly and Kelly Van Sickle, Brian and Stephanie Wimbish and Kim and Krickitt Carpenter, again just to mention a few.
Through the years, this column has addressed marital issues such as infidelity, reconciliation after divorce, financial challenges, in-law issues, remarriage and blended families, and the importance of commitment, along with a plethora of other topics.
Well, that's enough reminiscing. Let me take the rest of the column space to share some of my favorite resources that have been a part of the previous 259. In no particular order:
Dave and Claudia Arp are the creators of Ten Great Dates, and guest-writers of this column five times. They authored "Ten Great Dates to Energize Your Marriage," another book specifically for couples preparing for marriage and yet another for empty nesters. All of these books are simple to use and give you a format to be sure you discuss important issues, but in a fun and non-threatening way.
Brian and Anne Bercht are the creators of the Beyond Affairs Network. They shared their story with us back in 2013 and told how Anne came to write the book "My Husband's Affair Became the Best Thing That Ever Happened to Me." I mentioned at the time, and still believe, that has to be the most ridiculous title you have ever heard. Their story, however, is one that many couples need to hear. Through the book and their Beyond Affairs Network, Brian and Anne give couples hope that marriages can survive and thrive after an affair.
I first met John Van Epp in 2001 when I attended my first of eight Smart Marriage conferences. He was an annual presenter and is best known for his book "How to Avoid Marrying a Jerk." John provides solid and useful information for how to make sure you don't marry the wrong person. Trust me, it is far easier to end a marriage before it begins rather than after. 
Bill and Pam Farrel have written a few of these columns for us over the years. Authors of more than 40 books, they are likely best known for "Men are Like Waffles, Women are Like Spaghetti." I trust you will not consider it a news flash if I tell you that men and women are different from each other in many key areas. While that should not come as a surprise, Bill and Pam help people learn how to not only tolerate and put up with those differences but to turn them into a strength and a foundation for a great marriage.
In 2008, a friend told me that Clint and Penny Bragg would be speaking at the Farmington Civic Center. The friend told me they had an amazing story of how they turned marriage failure into success. That motivated me to hear them, and I'm glad I did. I have reached out to them four times to guest-write this column, and they have graciously responded each time. They truly enjoy telling their story of getting divorced less than two years after their wedding, being totally apart (no children) for 11 years, and now happily remarried for more than 20. Their book "Marriage on the Mend: Healing Your Relationship after Crisis, Separation or Divorce" would be wonderful for someone you know who is unhappily divorced.
Wow, that was harder than I thought. As I reviewed the articles that have appeared in this column over these five years, I am taken with how much wisdom and information is available to help people succeed in their marriage. And I can assure you there is plenty more out there. I look forward to bringing you helpful tips, techniques, and principles to help you (and people you know) have the marriage you and sought when you first said: "I do."
I would gladly accept your help as well. If you know of marriage resources or have an issue or concern you would like me to address, please let me know. You can send me an email to ron@PlayNiceinYourSandbox.com. As they used to say on "Laugh In," "keep those cards and letters coming.'"
Ron Price is the owner and operator of Productive Outcomes Inc. and the author of "PLAY NICE in Your Sandbox at Work,Toolbox Edition," a newly released paperback book available on Amazon or at PlayNiceinYourSandbox.com. He can be reached at 505-324-6328.