Price: Finding help for alcohol and drug abuse
Ron Price
Special to The Daily Times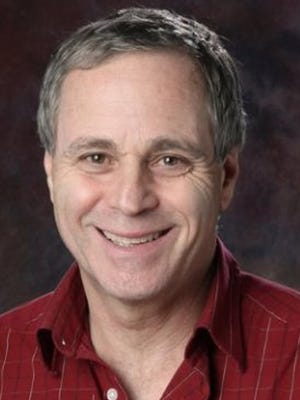 One of my great joys in writing this column each week is to occasionally feature local couples who have succeeded in marriage — often despite enormous challenges. For reasons I'm sure you will understand, today's guest couple will remain nameless. Actually, I will call them Buford and Bette to help differentiate him from her.
I'm confident that many in our community would instantly recognize this couple if I were to use their real names. They have been unheralded leaders who have impacted many in powerful ways. They are each heavily involved in Alcoholics Anonymous and Narcotics Anonymous and have been since they first met more than 20 years ago.
A key component of these programs, as the names would indicate, is that participants remain anonymous. Buford and Bette further explained program leaders are not held up as role models in part because if they were to fail in their sobriety, it might reflect poorly on the program.
When they first met at a meeting, Buford had three years sobriety, and Bette had two. Their sobriety was hard fought and well-earned. Buford began to use cocaine occasionally at age 9, but his usage became more frequent and regular by age 14. Bette was introduced to alcohol, marijuana and pills at age 12, and for the next several years, she abused a variety of substances.
While they have now been totally clean and sober for close to 30 years and married for 24, both Buford and Bette are adamant that they must remain vigilant against the addiction disease that could easily have destroyed them. They regularly attend, and often lead, both AA and NA meetings. As per program recommendation, they each have a sponsor and have each served as a sponsor to many over the years.
As is the case with most couples, Buford and Bette have had their share of setbacks and difficulties over the years. They have faced financial, health and parenting challenges with a determination that whatever came their way they would face together. They realize they are vastly different from each other and have found ways to make this an asset rather than a liability. They share common goals and dreams and have developed the ability to get through their occasional disagreements.
All 12 steps of the AA and NA programs have helped guide them through their struggles, but Step 10 is one they refer to frequently. As found in the "Big Book," Step 10 reads: we "continued to take personal inventory and when we were wrong promptly admitted it."
Buford and Bette would caution against thinking they are the perfect couple or that everyone should pattern their marriage after theirs. I asked them to share their story, however, as an inspiration to those of you who face battles with addiction.
Many of you likely are married to someone who turns to drugs and/or alcohol to help them do life. As Buford and Bette are living proof, there is help available to all who want help. As Bette said "for the program to work, you must be willing. You don't have to hit rock bottom – just start wherever you are." She went on to say that "many start and fail, but all are encouraged to keep up the fight." Each meeting ends with the group reciting the phrase "keep coming back, it works because you are worth it."
AA meetings are available every day of the week in Farmington and Aztec. Regular meetings are also held in Bloomfield, Upper Fruitland and Shiprock. Some meetings are deemed "closed," meaning only those who have a desire to stop drinking are welcome. Most meetings are "open" to anyone interested in learning more about Alcoholics Anonymous. Other specialized meetings are available for women, newcomers and Spanish speakers.
More information about meetings can be found by calling 505 327-0731 or at FourCornersAA.org.
While not as widespread as AA, there are a number of resources available for those seeking help with substance abuse. NA meetings are scheduled each week in Aztec, Bloomfield and Farmington, along with Durango and Ignacio in Colorado. As with AA, some meetings are closed to non-addicts, but most are open to all. More details are available at 505 324-1807 or at riograndena.org.
I'm confident that many of you reading this column would benefit from participation in AA or NA. I have a hunch, however, that many of you would be more interested in two other programs — Al-Anon and Al-Ateen. These programs are aimed at family members of those who have given their lives over to alcohol or illegal and harmful substances.
When someone makes the decision to abuse alcohol or drugs — whatever the underlying reasons — their decision deeply impacts others who care about them. Often these caring friends and relatives try to intervene, but most are unprepared to intervene successfully. That's where Al-Anon and Al-Ateen can be a tremendous resource. Participants learn from others who have benefited from the program and gain support, encouragement and knowledge to best help their friend or loved one.
Bette is quick to point out that participants gain skills to help them lead their own lives more productively as well. Call 505-324-6424 to get more information about these programs.
I thank Buford and Bette for being willing to share their story. I join them in encouraging you to seek help for yourself, and/or someone you care about before alcohol and/or drugs ruin your marriage and your life.
Ron Price is the owner and operator of Productive Outcomes Inc. and the author of "PLAY NICE in Your Sandbox at Work,Toolbox Edition," a newly released paperback book available on Amazon or at PlayNiceinYourSandbox.com. He can be reached at 505-324-6328.