Price: Forgiveness can help with blending families
Ron Price, Special to The Daily Times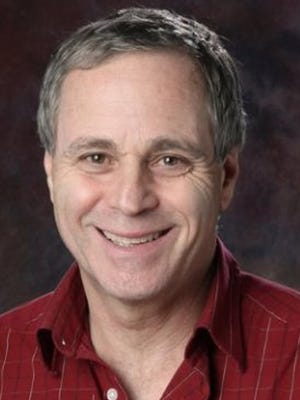 I recently met today's guest columnist and am pleased to introduce him to you. Moe Becnel and his wife, Paige, write from personal experience and have helped many couples and families succeed at their second attempt at marriage. They are the founders of Blending a Family Ministry and the authors of "God Breathes on Blended Families, 2nd Edition," which includes a book and workbook.
While they write from a perspective deeply rooted in the Christian faith, I think you'll agree their information will be of benefit to all.  Also, while their focus is on re-marriage, I believe what they have to say will apply to all who seek a happy, successful marriage.
You can find out more about the Becnels and their resources at blendingafamily.com or info@blendingafamily.com or by calling 225-939-5327.
Building blended families
Paige and I married in 1989, blending five children into our remarriage. We had a six-day honeymoon cruise and came home to a banner that our children had made and stretched across our second floor balcony saying, "Welcome Home Mom and Dad!"
I said to myself, "It doesn't get any better than that!"
Well it didn't — not for a long time. Things and relationships went downhill like lightning. The disagreements started and continued. Opinions were flying, along with harsh words. 
We could not resolve anything, and the constant disagreements lasting weeks and months were turning into disrespect and resentment. Some of the more prominent issues invading our marriage were former spouses, discipline, rules in the new home, lack of unity, children, new in-laws, us not valuing our stepchildren and lack of time together.
Looking back at those most difficult times, one major factor that worked against us was hurts and baggage we each brought into the new marriage and family. We both had difficult, painful divorces, not to mention other hurts from our past that were hindering our ability to become united. The baggage we carried caused us to misinterpret and blow words and events out of proportion. 
One day I gleaned some powerful words from a counselor: "People who are hurting create hurt in other people. And people who are hurting are over-sensitive and tend to become easily hurt again by other people."
As I processed those words, I realized I was that hurting person and I was creating hurt in others — particularly in my home. I was also that over-sensitive person who was easily hurt again. I needed to change. I needed to forgive those in my past who had hurt me so I can have future healthy relationships.
Our previously wounded hearts were causing us to keep each other at a distance in fear of getting hurt by another person again. It also caused poor communication as we were each holding a defensive posture when hearing each other's words.
We found ourselves clinging to our former single-parent lifestyles and its successes, rather than embracing the new life together that we had committed to each other.
Our unhealthy responses to the hurts we carried were also affecting our children. They had not asked for the breakdown of their biological family, and they did not ask for the new blended family. Yet, they found themselves overhearing our arguments and feeling the tension in our new environment.
Paige and I needed to realize that the source of our early breakdowns was more from our past hurts, and less from each other.  Paige and I made a declaration to each other, "You are not my enemy, and I am not your enemy." We needed to become a team and work on resolving issues together — side by side.
Today, we've been married for more than 27 years. We overcame our past hurts through wise counsel and a determination to never divorce again. During those tough years, we realized the only image our children had of marriage was that it ends in divorce. And the last thing our children needed was to go through another divorce. Paige and I needed to change that image and to build a healthy marriage and family that our children might model when they got married. So we pressed on and pushed through.
A major factor to our success was our commitment and willingness to forgive each other every time we offended each other. We call it "living a forgiving life."
We recently moved into a new home. We held an open house for friends to gather and see our home. A friend of ours brought us a small plaque that has a quote from Mark Twain: "A good marriage is the union of two good forgivers." How fitting it is for those words to be on display in our home, as over the years we have many times extended forgiveness to each other.
Over time, we saw our family unify in an amazing way. As our children married, our family has grown to 21 loved ones, including their spouses and 10 beautiful grandchildren.
So consider the status of your heart and your blended family by pondering these questions:
Are there people from your past that you try to avoid? Did they hurt you?
Do you find yourself trying to protect your heart within your new marriage?
Are the relationships in your remarried family stagnating or struggling?
Are you unable to forgive those who have hurt you?
If you answered yes to any of these questions, please seek wise counsel to help you live an overcoming life. If your family needs change, you change first.
Ron Price is the owner and operator of Productive Outcomes Inc. and the author of "PLAY NICE in Your Sandbox at Work,Toolbox Edition," a newly released paperback book available on Amazon or at PlayNiceinYourSandbox.com. He can be reached at 505-324-6328.