Price: Are we having fun yet?
Ron Price
Special to The Daily Times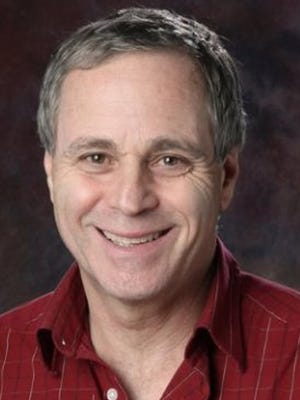 I coached a couple in crisis recently, and at one point asked them to recall what they did when they first met and became attracted to each other.   Among the memories they recalled was that they had jumped off a cliff. While I didn't learn the specifics of that event, I encouraged them to find a cliff — a small one, mind you — and jump off it together.
I based this recommendation on the work of Michele Weiner-Davis' "Divorce Busting:A Step-By-Step Approach to Making Your Marriage Loving Again" and "The Divorce Remedy:The Proven 7-Step Program for Saving Your Marriage," and other worthwhile books. Her theory is that if you have fallen out of love with your spouse, go back and do the things you did when you first fell in love, and you'll likely rekindle the feelings you had back then.
I'm sure some would argue this approach is too simplistic for some marital difficulties, and perhaps it is, but what harm would it do you to give it a try? This is, of course, assuming that what you did together back then was, and still is, legal.
The point I want to make is that it is vital to the overall health and wellness of a marriage that spouses engage in activities together on a regular basis. To that end, I have a few suggestions for those of you in the Four Corners area. Those of you outside this area will have to do some research, but I can't believe it would be difficult to find things you would like to do together.
In no particular order, here are my suggestions:
Caliente Community Choir will performs its "Cabaret" at 6:30 and 8 p.m. Oct. 8  at the Totah Theater in Farmington. This will be my first year as a participant, but my wife and I have always enjoyed sitting in the audience as local folks join their talents and passion for entertaining. Led by the dynamic duo of Virginia Nickels and Robyn Woodard, this will likely become an event you'll want to put on your calendar each year. You can find more information on the Caliente Community Chorus Facebook page or the Farmington Convention and Visitors Bureau website.
Speaking of the Farmington Convention and Visitors Bureau, Tonya Stinson and her team do a wonderful job spreading the news about events and happenings in our area. I've got a hunch you will be as surprised as I was when you see all that goes on here on a regular basis. We may not be "big city" but if you can't find something to do listed on the calendar you might want to consider getting professional help. Form the habit of checking their website every so often to find events and activities to put on your calendar before your time gets taken up with other matters.
Another fun event will take place at 6:30 p.m. Oct. 27 at the Henderson Fine Arts Center at San Juan College. I'm referring to the third annual San Juan County's Got Talent show sponsored by the San Juan County Partnership. This event is a fundraiser for this group, which is always striving to make our area a healthier, safer and happier place to live. They and the event are truly worthy of your attendance and support. You might even want to consider being a participant. More information is available by calling 505 566-5867 or emailing office@sjcpartnership.org.
My final recommendation for this week is the Four Corners Conference for Professional Development. This annual event is scheduled for Oct. 13 at San Juan College. Having heard him myself, I can assure you the keynote presenter, Ken Futch, will give a lively and thought-provoking presentation. He is the author of "Take Your Best Shot: Turning Situations Into Opportunities." It would be a stretch for me to portray this conference as a fun event, although it will truly be enjoyable. Along with having fun together, I believe it is important for couples to continue growing together and expanding their horizons. In addition to the keynote speaker, this conference features a luncheon speaker and 27 workshops covering a wide variety of topics.
I am privileged to be a presenter for the second afternoon session. My topic is "Laugh Your Way to Greater Productivity." The focus of this workshop will be business and workplace settings, but I guarantee you will find application for your marriage and family as well.
So there are my suggestions for ways to engage each other in enjoyable ways.
Please take a moment to visit the chamber's website and determine that you will make fun, learning and growing a regular feature of your marriage. You're bound to enjoy the results.
Ron Price is the owner and operator of Productive Outcomes Inc. and the author of "PLAY NICE in Your Sandbox at Work," an e-book available on Amazon. He can be reached at 505-324-6328.