Price: Five confessions every parent should make
Ron Price
Special to The Daily Times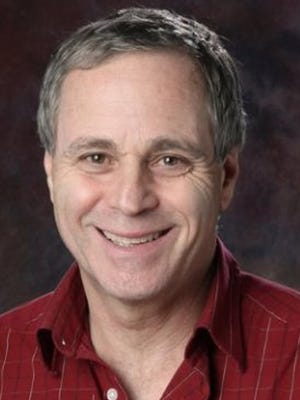 Writing this column is a pleasure and a challenge. Much of the pleasure comes from hearing comments that what I write is impacting people in positive ways. I hope I'm not a glory hound, but I do appreciate hearing those kind words.
Part of the challenge is that I often feel I must be careful to not use this column as my personal platform from which to push a personal agenda or to tell people they should live the way I think they should live. For example, I choose to live my life by faith in Jesus Christ, but I realize not every Daily Times reader is of the same persuasion. Therefore, I tone down my faith perspective in this column and ask guest-writers to do the same.
I write all that because today's column is obviously written by a person of Christian faith, yet what he has to say has broad application and value to many — regardless of their spiritual leanings. Parents today face enormous challenges in raising their children, especially perhaps those in the teenage years. Yes, I realize the teen years have always been a challenging time for parents, but it just seems our times make the consequences more intense and dangerous if they are not handled well.
Barrett Johnson is the author of "The Talks." He and his wife, Jenifer, have spent years helping parents speak to the teens about sensitive issues like sexuality and relationships. In their words: "Every parent fears having 'the talk.' But what many fail to realize is that one conversation isn't enough. Your kids need so much more! The home must become a place where your family can talk comfortably and honestly about sex and relationships."
I'm happy to tell you the Johnsons will hold a parenting conference on Sept. 16 and 17 at Grace Hill Church in Farmington titled "Critical Conversations: Navigating Your Family In A Hyper-Sexualized Culture." Tickets and more information is available at www.gracehill.church/conference.
Today's column will give you a taste of why you, or someone you know, might want to consider attending the conference.
Confession to make to our kids
In our pursuit of authenticity at home, here are five confessions that we should get into the habit of making to our kids.
1. "I was wrong."
Some kids have never heard those words from their parents. These moms and dads think that admitting a mistake is like sharing a weakness that will be exploited at a later date. They are motivated by keeping the upper hand, refusing to admit any wrongdoing. These parents are foolish. They don't realize that the honest confession of a failure can powerfully bind people together, especially when one has caused a hurt in the relationship. Add a sincere "I'm sorry/will you forgive me?" and things get even better.
2. "I still deal with peer pressure."
Many parents are worried that their kids will make poor decisions due to the influence of their peers. But they fail to realize that every time they give their teenager a lecture on the subject, their teenager is likely noticing the same types of behaviors in their parents. They can tell when we make choices because we want to be liked by others. To claim that our actions are no longer influenced by our peers is ridiculous. The drive to be "people pleasers" is rooted in our human  nature at some level. Admit that to your kids.
3. "I can be hypocritical."
When we say "don't text and drive" and then play with our smartphones behind the wheel, our kids see the contradiction. There is a word for people who expect a perfect standard of behavior from others that they know they rarely live up to. The name is hypocrite. If we would be honest with our kids that we can often be hypocritical, it will go a long way to them being introspective and noticing the shortcomings in their own lives. But when we claim the high ground and suggest that our words and behavior are never at odds, our kids see right through that.
4. "I am broken."
Whenever we teach our "Critical Conversations" conference, parents always ask us, "How much should I tell my kids about my own sexual past?" They are afraid that their kids will think, "Well, you made some mistakes and you turned out alright." We don't think you need to share explicit details, but you need make clear to your kids that you are, in fact, not alright. While God may be restoring you, you will still likely carry some of the effects of your past until the day you die. Admitting that brokenness makes everyone in your family more desperate for eternity. That is always a good thing.
5. "I have no idea what I'm doing."
Our kids don't realize that there is no training course on raising kids. While we can work to be equipped, most parents are making things up as they go. And because each new stage of our kids' lives brings a whole new dimension of issues, it is impossible for us to fully keep up. It makes us needy for help and desperate for our kids' patience. You might need to regularly remind your kids of that.
Remind your kids that the world expects you to be perfect parents in the midst of circumstances that are constantly changing. In many ways, you are having to figure things out on the fly. You are going to get it wrong sometimes.
Remind your kids that you pray for them, but that they also need to pray for you. You struggle and have feelings and need encouragement just like everybody else does.
Remind your kids that you are going to encourage them to pursue a sky-high standard but that you know they aren't going to ever totally measure up. And that's OK.
Remind your kids that you are human and that you are going to let them down sometimes. This should make everyone in your family more desperate for grace. And more willing to extend grace to each other.
Finally, remind your kids that you are, in fact, a crackpot of a parent.
Ron Price is the owner and operator of Productive Outcomes Inc. and the author of "PLAY NICE in Your Sandbox at Work," an e-book available on Amazon. He can be reached at 505-324-6328.