Price: Should you quit your dud of a marriage?
Ron Price
Special to The Daily Times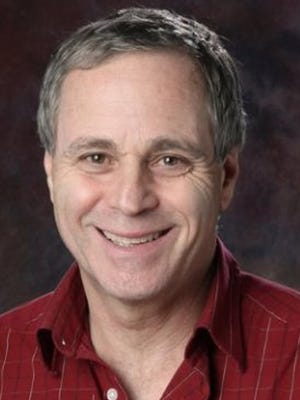 Let me tell you something I know about you — assuming you have been married for more than six months. You and your spouse disagree at times. And you've likely discovered that some disagreements are even more painful than others. Now, lest you think I have a video camera in your home, what I just related is true for 99.99 percent of married couples. I don't have statistical research to back that up, but I feel safe in saying that all married couples will argue at times and have moments when they don't particularly like each other. This is normal and to be expected, but it need not be an indication that the marriage cannot ever be happy and healthy again.
I kiddingly tell people that my wife and I have had 33 wonderful years together. We've actually been married 35 years, but two of those we don't like to talk about. Again, hear me please, all marriages will experience down times and frustration now and then. If people are not aware of this reality, they can too quickly opt out of a marriage when things get tough, and when solutions might be readily available.
Today's column is guest-written by Bob Paul of the Focus on the Family National Institute of Marriage. They offer help and hope to the most troubled of marriages. Numerous couples who already hired divorce attorneys have attended their three-, four- or five-day intensive programs and come back happier and more together than ever before. The cost is not insignificant, unless you compare it to the cost of a divorce — financial and emotional.
The program is not for everyone, but if you or someone you know is considering divorce, please give Hope Restored some serious consideration. It might just be the best decision you ever make. For more information, call 866-875-2915 or go to hoperestored.focusonthefamily.com.
You can also learn more by tuning in to "TWOgether as ONE" at 6 p.m. Monday. Paul and I will be discussing Hope Restored, common misbeliefs in marriages, and a story I promise will have a dramatic impact on your marriage and parenting. "TWOgether as ONE" can be heard on KLJH 107.1FM.
Finding happiness in your marriage again
Somewhere between the honeymoon phase and the realities of life, marriage got tough. Instead of bringing butterflies, your spouse now seems to bring ulcers to your stomach.
Where did everything go wrong? You used to be so in love, so sure that this person was going to make you happy forever. But then your hopes and dreams were dashed on the rocks of unmet expectations and hurts that seem unforgivable. Now all you seem to have in common is your distaste for each other.
For the sake of the kids, your parents, the tax benefits or whatever other reason, you've held on to the rings this long. But now you're seriously considering throwing in the towel.
But before you do, let's take a look at the root of it all; what it means to love someone.
Take your kids for example. No matter what they do, whether they are kind and respectful to you or they end up in jail, they'll always be your biological children and you'll always love them.
Even though marriage is supposed to be forever, it somehow feels less permanent than a child. But still, when you told your spouse "I do, for better or for worse" you probably meant it — until the worse just got worse and worse. Then love became uncomfortable for you. It didn't make you feel good anymore. It was tough. But no matter what you do, that person is your spouse and you did verbally commit to be with him forever. Yes, your feelings do matter, but what does a commitment like that really mean?
See love isn't just about your feelings. Love is also holding your wife's hand as she gets a diagnosis for cancer. Love is helping your husband bathe when the accident at work leaves him paralyzed. Love is choosing over and over to stay faithful when it benefits you nothing.
So what, are you supposed to just suffer in a bad marriage forever? Absolutely not. Working with a counselor to get past the hurts you feel in your marriage can go miles into bringing your relationship back to how good it used to be: hopefully a marriage you both love!
One retreat center in Branson, Mo., has seen this over and over. Couples go there from all over the country, many of whom have already filed for divorce and have been separated for months. Nearly 85 percent come out on the other side with a renewed sense of hope and resolve that their marriages can be great again.
Focus on the Family's Intensive Marital Therapy experience integrates elements of several marital therapy approaches, with an emphasis on personal growth and healing. The approach has an overt application of Christian beliefs and values regarding marriage without being proselytizing or "preachy." The goal in these Intensive experiences is to assist people in confronting the barriers blocking them from living a meaningful, fulfilling life personally and relationally. The result is changed lives, healed hearts, vibrant marriages and stronger families.
So if you're in the midst of a difficult marriage, don't give up — there's still hope!
Ron Price is the owner and operator of Productive Outcomes Inc. and the author of "PLAY NICE in Your Sandbox at Work," an e-book available on Amazon. He can be reached at 505-324-6328.