Price: Your attitude affects your relationships
Ron Price
Special to The Daily Times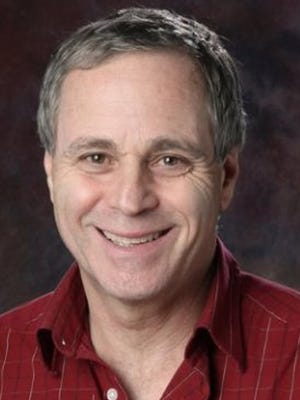 At first glance, today's column may not appear to be related to marriage. But please give a second, or perhaps third, glance and you'll realize Dan Trathen is sharing information useful for all relationships, including marriage.
Trathen is a psychologist, international co-author and national speaker. His counseling office is located in Parker, Colo. For more information, go to www.DrTrathen.com or call 303-593-0575.
You can also hear more from Trathen at 6 p.m. Monday. He will be my guest on "TWOgether as ONE" on KLJH 107.1FM.
Are you a visitor, complainant or customer in life?
Stop and think about this question for a moment. Which category of attitude or maturity reflects your life? Are you a visitor, complainant or customer in life?  Your answer will determine your success and happiness. We each shape our own life, and the shape of it is determined largely by our attitude. "Nothing can stop the man with the right mental attitude from achieving his goal; nothing on earth can help the man with the wrong mental attitude," said Thomas Jefferson.
The deciding factor of which category you reside in is whether or not you take personal responsibility for yourself, your thoughts, your emotions and your behaviors. After all, it's not the situation; it's your reaction to the situation.  Let me be more specific about these three categories of attitude.
The main characteristic of the "visitor" is a person who is just passing through life.  They are shaped by their circumstances. They tend not to connect very deeply with anyone with the exception of looking for other people or substances to support and nourish them. Their attitude appears to be laissez faire as they are involved in life as an onlooker. They motivate others through their stories of victimization.
Those who never take responsibility for themselves or their actions reflect the main "complainant" attitude. They blame others for the problems they face. It is never their fault or their responsibility. Their misfortune is always the fault of their boss, teacher, friends or partner. The storms and tides of life take them wherever they will. They are in bondage to the "blame game" all their lives. They tend to burn people out because they are so negative and fault finding. They motivate others through guilt and shame.
In comparison, the "customers" in life are those individuals who have been willing to take personal responsibility for what they contribute to the problems and solutions in life. They have personally matured to the point whereby they realize that they cannot change anyone by direct action, but only have the power to change themselves.  They seek to be active participants in the fulfillment of their hopes and dreams. They are willing to make changes, be flexible and adaptable as it pertains to the meeting of their goals.  They motivate through their positive attitude.
Why are we masters of our fate and the captains of our souls?  Because we have the power to control our thoughts and our attitudes. As Greek poet Euripides wrote, "Events will take their course, it is no good of being angry at them; he is happiest who wisely turns them to the best account."
There may be little difference in these three categories of people, but that little difference makes a big difference. The little difference is attitude. The big difference is whether it is positive or negative. Our lives are determined not so much by what life brings to us as by the attitude we bring to life; not so much by what happens to us as by the way our mind perceives what happens.
Are you a visitor, complainant, or customer in life? Attitude is a daily choice. The premier sales motivator, Earl Nightingale, sums it up this way, "For a person to build a rich and rewarding life for themselves, there are certain qualities and bits of knowledge that they need to acquire. There are also things, harmful attitudes, superstitions and emotions that they need to chip away. A person needs to chip away everything that doesn't look like the person he or she most wants to become." We are masters of our fate and the captains of our souls! Choose to be a customer for life.
Ron Price is the owner and operator of Productive Outcomes Inc. and the author of "PLAY NICE in Your Sandbox at Work," an e-book available on Amazon. He can be reached at 505-324-6328.