Price: Dealing with grief and loss in marriage
Ron Price
Special to The Daily Times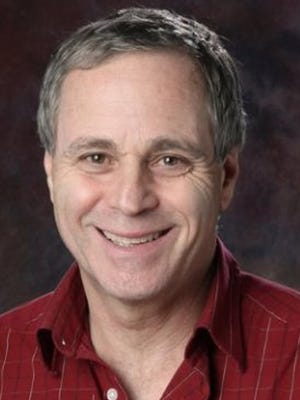 The Memorial Day holiday is a time for fun and games for many, but a solemn and painful time for others. Today's guest columnist, Waverly Hanson, has spent most of her adult life helping people function well in their marriages and successfully address other life concerns.
She has served hundreds as a therapist, counselor and coach, including couples, individuals, families, teens, children and groups.
She is a licensed professional counselor, a licensed relationship coach, a military and family life consultant and certified trainer and counselor.
She also knows first-hand the pain of loss and the impact it can have on marriage. We'll be talking more on this subject and other marriage-enriching matters on "TWOgether as ONE" on 6 p.m. Monday at KLJH 107.1FM.
Waverly has a website at personaldevelopmentgoals.mywebpal.com. She also offers a free e-book, "Secrets to Divorce-Proof Your Marriage," which you can find at marriageCounselingOnline.mywebpal.com. You can also email questions or suggestions to her at WaverlyRelationshipCoach@gmail.com.
Finding your own way to grieve
What effect does grief and loss have on a marriage? While I prepared to write this article, I discovered up-to-date statistical studies that show the divorce rates quoted in the past were not correct.  I am here to tell you today from personal experience that being afraid of a divorce on top of the death of a child is not realistic, and it doesn't have to be that way for your marriage.
When a loved one leaves this life, it can be a shock, a relief (if they have been suffering), the loss of the dream of a better relationship or connection or a combination of all of those, plus so much more. Sometimes, there are a whole lot of "if onlys"  going through our minds over and over.
One of the many things that is so difficult about this period is that none of us really know what to do with the emotions, or even the lack of emotions, we may experience for some period of time.
Many times, grieving people have shared with me that they feel crazy or in a fog or have a sense of unreality. It seems strange to us at that time that the rest of the world is just going about business as usual when all this pain and life change is happening in our lives.
In any case, many express that they would like to have themselves back again. One of my friends who lost a child in infancy told me, "I know it's hard to believe now, but you will feel better sometime in the future even though it doesn't seem possible now. It doesn't mean the pain will all go away but it will be less sharp at some point."
I personally often wished I could at least phone heaven and see how my loved ones are doing. For me, it is very comforting to believe I will see them again.
From my own experience when my son passed at age 24, my husband and I grieved extremely differently from each other. He found peace in talking to others about it a lot. He would even tell people we did not know the story of our son's diagnosis, treatment and death. I remember one day as we were going in to see an attorney on business matters for our son, I asked him if he could please not tell the story once again.
I did not talk about it to people outside the family and was not able to cry for a very long period. Earlier, there was also a period that I felt if I let myself cry, it would be like Niagara Falls and I would not be able to stop it or have a nice polite cry. I would hear my husband crying in the shower often. At that time, I did not have anything to give because of my own pain, which, of course, is very normal.
Every time my husband started to tell the story again, I felt like it was once again a knife in my heart. It felt like I was reliving the whole process over again. Fortunately, my husband said something very wise to me that day. He said he needed to grieve his way, and I needed to grieve in the way that worked for me.
I was reminded that day of how true that statement was and chose from then on to find a better way to take care of myself. Every time we would again be in a situation where he would want to repeat the story, I would just excuse myself and take a walk or go to the restroom for a period of time and not come back until I thought he would be finished with the story.
The best thing you can do is simply allow each other to just be your own unique selves. Actually, that is the recipe for how good marriages grow anyway. I call it live and let live, or go with the flow.
Some of us want to talk about it all or at least know that others are also remembering our loved one. Other people do not want to talk about it at all and just want it to be a very private matter. I did find it very comforting to hear stories from others about some of the fun or special memories they had of my son.
Each one of us grieves differently, and we cannot and should not try to measure our or others' pain. It not only hurts, but can be excruciating for a time. Later, hopefully we can look back on some great memories and be thankful we had them while we did.
Again, this is a big subject, and there is so much for us to learn from one another.
Please feel free to share your questions and comments as I answer every email personally if possible.
All my best to you as you may be going through your own grief journey.
Ron Price is the owner and operator of Productive Outcomes Inc. and the author of "PLAY NICE in Your Sandbox at Work," an e-book available on Amazon. He can be reached at 505-324-6328.