Price: Being the right match for your spouse
Ron Price
Special to The Daily Times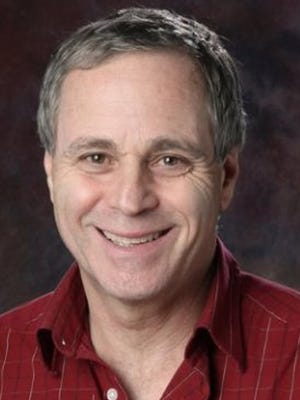 Please take a moment and consider anything you do in life that you can do haphazardly and expect great results. Your job? I doubt it. Exercise? Nice try. Your marriage? No way. You likely heard me say I do not like the concept that marriage takes work to be successful, but it does take focus and intention.
Our guest columnist elaborates on this theme for us today. He is making a return visit after writing this column for us in January. Hal Runkel is an expert on helping families face conflict and create great relationships. He is the founder and president of the Scream Free Institute, an international training organization dedicated to calming the world, one relationship at a time. Hal is The New York Times bestselling author of "Scream Free Parenting" and "Scream Free Marriage."
Today, he shares some insights into what makes a good marriage. You can hear more from Hal on this week's edition of "TWOgether as ONE," a weekly radio program I host from 6 to 6:30 p.m. Mondays on KLJH 107.1FM.
The state of our unions
In 1996, Glynn "Scotty" Wolfe married Linda Essex. For Linda, it was her 23rd marriage. For Scotty, it was his 29th. Both, as far as we know, are the record-holders for marriage futility (or dogged perseverance). Now, to be clear, not all of their marriages ended in divorce; a couple of their spouses died. But all the rest of their
I dos" ended, voluntarily, with the words "I don't."
Scotty and Linda are not alone. As you well know, a huge percentage of our first unions are ending in divorce. And our second and third attempts fail at an even higher rate. Why?
I will be the first to admit that the reasons for these marriage/divorce stats are so monumentally complex that to even begin to offer a simplistic single explanation would be ridiculous. There is no clear-cut why. I know this as a social scientist, as a licensed therapist, and as a reasonably logical human being. And yet, offering a simplistic, single explanation is exactly what I'm going to do here. Ready? Here's my hypothesis: We want to find the right match.
We go through multiple weddings because we're searching for the right match, and, obviously, think we've found it. And then we go through multiple divorces for the same reason: we're searching for the right match, and, obviously, no longer think we've found it.
I really don't believe it's much more complicated than that. Your first marriage failed, but you still want to believe that the right match is out there. And so, you go for it a second time.
There was a landmark study a few years ago, which followed a huge group of couples for 15 years. After extensive, repeated interviews with the 24,000 couples, the conclusions of the study were profound:
Marriage did not make people substantially happier, and
One's level of happiness before getting married was in fact the greatest predictor of that person's happiness within the marriage.
I don't think we can underestimate the clarity of these results, nor ignore the clarion call they ring out to all of us: it's not about the match. And that's what the failure rates of our re-unions tell us as well. It's not about the right match.
I know this is not going to please all the dating websites, but one of the biggest problems I see in couples is the misplaced hope in finding, and keeping, the right match. I know it's there whenever I hear statements about "the one," or "soulmate" or "compatibility." I know that misplaced hope is there whenever I hear that "it's just not working anymore" or "it just shouldn't have to be this hard." All those expressions are actually indictments against ourselves that we have fallen victim to the lie that says it's all about the right match.
See, the real problem is that whenever we set out looking for the right match, what we're really trying to find is the right match for our own loneliness. Our own incompleteness. Our own unhappiness. We're looking for a union with another, to salve our wounds and solve our problems. We're looking for the right match to end our wrong situation.
As if that's what marriage is all about.
Our marriages will never survive as long as we are looking at our spouses as the right match to Jerry Maguire-style "complete" us. Marriage is designed not as an end to our search for fulfillment, but as perhaps the greatest challenge in that search. Rather than providing an answer, marriage is continuing to force us to ask better questions of ourselves, such as:
In what ways have I asked my spouse to make up for my own deficiencies, or those areas of myself I just don't to work on? Like taking responsibility for the housework, parenting, finances or relationships with friends and family.
How would life be different if I stopped blaming my spouse for any of my own decisions? Like whether I work or stay-at-home, participate in church or go to counseling.
Instead of looking for my spouse to make me happy, what would it look like for me to make myself happy, through a variety of relationships and experiences — and then share more of my happy self with my spouse?
Now, am I saying that mate selection is not important? That anyone can marry anyone and have an equal chance of creating a successful union for life? No. Absolutely not. Of course not. What I am saying, though, is that finding the right match pales in importance to being the right match.
Being the right match means continually knowing, loving, growing and sharing more of the real you. It means asking your spouse to hold you accountable for certain areas you struggle with. Being the right match also means calmly representing yourself when your spouse, in your opinion, fails to live up to his or her own stated vows. Ultimately, it means growing so much in self-direction and self-sufficiency that you no longer need your spouse, which powerfully opens you up to wanting him or her instead.
Or maybe you just need to divorce and resume another search for another match. That's what Linda Essex did. She divorced Scotty not long after the ceremony, it turns out. Interviewed later, she was asked if she'll ever try it again. "Yes I would," she said, "because, you know, it gets lonely."
Ron Price is the owner and operator of Productive Outcomes Inc. and the author of "PLAY NICE in Your Sandbox at Work," an e-book available on Amazon. He can be reached at 505-324-6328.