Price: Set goals at a "mini marriage retreat"
Ron Price
Special to The Daily Times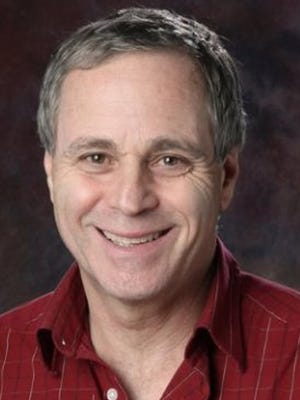 I first met today's guest columnists in 2008 when they told their remarkable story at the Farmington Civic Center. Clint and Penny Bragg were married less than two years before they divorced, and Clint moved to Florida while Penny remained in California. Since they had no children, they had no contact for the next 11 years, until Penny tracked down Clint's address and mailed him a letter.
That letter led to a lengthy telephone call, a get re-acquainted weekend in Denver and ultimately a remarriage that is now in its 15th year. Clint and Penny travel the country on 40-day junkets telling their story of hope and reconciliation. You can learn more about their story, plus find excellent resources at inverseministries.org.
I am so pleased that Clint and Penny will also be my guests on my weekly radio program "TWOgether as One," which is heard at 6 p.m. Mondays on KLJH 107.1FM. We will be digging deeper into today's topic, "Mini-marriage retreats." I hope you'll take their advice to heart as I am convinced it will have a dramatic and positive impact on your marriage. Please share this article with others you know who are not as close and happy as they would like to be in their marriage.
Marriage with margins
Chronic busyness plagues most marriages and families today. No room exists in our daily schedules for reflection, solitude, assessment and quality conversation. Instead, these crucial means of nurturing relationships are devalued and displaced by an endless stream of activities. Most families spend their days rushing from place to place. With technology and mass media feeding the insatiable thirst to be busy, more and more people lead a compulsive, activity-based existence. At one point, so did we. But the overly hectic lifestyle that characterized our first marriage to each other eventually contributed to its demise.
A second chance has afforded us the opportunity to set new patterns. We'd always been goal-oriented students and professionals, but it never dawned on either of us that we should have goals in our marriage, nor did we realize we should take time out to sit down and talk about our progress. But this time around, we decided to regularly and consistently set and assess goals, discuss feelings and communicate struggles. Our discussions about all this eventually gave birth to what we call the "Mini marriage retreat" or MMR.
The concept behind the MMR is simple: every 90 days, we get away to assess and set marriage goals in seven different areas: spiritual, relationships, finances, professional, health, home and big dreams. Emails and to-do lists are left behind. Cellphones are turned off. After checking into a hotel, we go out on a simple date. Our night out is to be a time of enjoying each other's company without the stress of schedules, kids, commitments or problems. The next morning, we take a long walk together. Then, with our journals and the list of goals from our last MMR in hand, we find a quiet place to meet. We open our journals and review the goals that were set during our previous MMR three months earlier. We take an honest look at the things accomplished and discuss whether any unmet goals resulted from our own neglect or because life led us in a different direction. The answer to that question determines whether we carry any unachieved goals over into the next quarter. Then after a lunch break, we set goals for the next quarter in each of the seven areas mentioned above. Because the day has been filled with deeper dialogue, in the evening we usually go to a movie or play miniature golf. The next morning, we head home.
MMRs are prioritized on our calendars at the start of each year, before other commitments. February, May, August and November are the months that work best for us. If you can't do a retreat once each quarter, try twice a year as a starting point. Choosing a place to retreat close to home minimizes stress. We've been known to check into an inexpensive hotel only 10 minutes away. We economize by using hotels that include a continental breakfast in their room package. The point is not where we go on these retreats, but what we do.
If you have small children or cannot afford to get away, there are options. Partner with another couple. When it's time for your MMR, they watch your children; then when it's time for theirs, you do the same for them. Try swapping houses or apartments with people you trust. The point is that you're completely alone and away from your house, so you can avoid distractions. Discussing this idea with another interested couple may also lend itself to other creative solutions to childcare issues, budget shortfalls and other challenges.
Learning to place adequate and appropriate margins around your marriage will dramatically contribute to its health and well-being. Overbooking your lives makes your marriage a much easier target for division. Building margins into your marriage means you give yourself permission to check out from the obligations and responsibilities of everyday living and check in with each other in the areas that matter most. Think of this intentional space around your marriage in the same way that margins surround a page of text. Margins exist to create and enhance a sense of order on a page so that meaning is conveyed. Margins of time set around your marriage do the same thing.
Tweak this marriage tool to fit your marriage. Engaging in these getaways isn't always easy, but each one is well worth it. Putting margins around your relationship will involve a deliberate, unwavering commitment. But you can't change a tire or get a tune-up unless you pull the car off the road and stop. In time, you'll be amazed at what transpired through these retreats and you'll look forward to the next one.
Excerpt revised from "Marriage on the Mend: Healing Your Relationship After Crisis, Separation, or Divorce" (Kregel 2015)