Price: Finding the time to date your spouse
Ron Price
Special to The Daily Times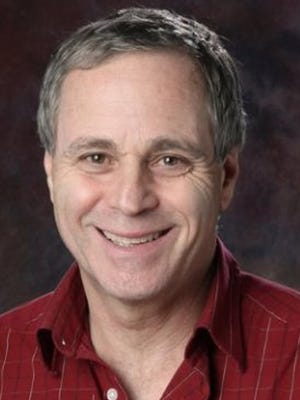 I have formed some good habits in my lifetime. One is to regularly ask contributors to this column who else they know who might be willing to share some good marriage-enriching advice with us. Last month, we benefited from a column by Tamyra Horst, and she provided me with contact information for today's guest columnist, Jeanne Hartwell.
Jeanne and I will be discuss more tips for a healthy, happy marriage on "TWOgether as ONE" at 6 p.m. Monday on KLJH 1071.FM. Hopefully you can break free from other matters of life for 30 minutes to gain some worthwhile and long lasting guidance for your marriage.
Work to keep the romance alive
I think most of you would agree there is not much that's better than a good marriage. But a good marriage doesn't just magically happen. It takes work. And if you aren't putting effort and creativity into your relationship, things will get stale quickly. People don't generally set out to ignore their marriages, but life just gets in the way. There are jobs and job-related travel, errands to run, bills to pay, in-laws, church events, activities with the kids, conflicts and misunderstandings.
Most of us roar around at the speed of light trying to get everything accomplished that's on our to-do lists. And one day we just wake up, look over at our spouse and say to ourselves, "Hmmm, I don't feel close to this person anymore." It happens to everyone at one time or another. But that doesn't mean that the romance has to be over.  You can jump-start the romance again.
Think about what drew you together in the first place. Guys, when you were courting your wife, did you go by the cemetery and grab a half-wilted bouquet of flowers to give to your girl? Gals, when you were trying to impress him with you cooking skills did you go to a gas station and pick up a dried-out sandwich to serve him for dinner? So why stop treating that special person less special when they commit their life to you? If you put half the effort into your marriage that you put into your courtship, you might be surprised at how things will brighten up around your home.
It's important to keep that romance alive if for no other reason than a warm, vibrant relationship beats a cold, dead one. In their book "Marriage Clues for the Clueless," authors Len Woods, Christopher D. Hudson and Jeanette Dall write: "There are good relationships, and there are bad relationships; good ones are better."
You are an adult, and you have a choice. You can work at having a relationship that sizzles with romance or you can settle for a sort of comfortable, blah co-existence.  What if I told you that you could have freshly cooked gourmet meal or you could have a peanut butter and jelly sandwich? Which would you prefer? It's the same with our marriages.  Why settle for mediocrity?
If you are going to have romance in your marriage, spending time together is vitally important. You need to spend time together every day to stay close, but to really keep the romance alive in your marriage, you need to have a date once a week.
We've chosen Thursday nights because that seems to work best for us. We don't do anything fancy most of the time. And we usually do really inexpensive things. We fix a meal together that we both enjoy or occasionally we'll get Chinese takeout on the way home. There is a TV show we like on Thursday nights, but sometimes we play games or read together.  It's not so much what we do as it is that we are together. It's a time just for the two of us, away from the rest of the world.
Before I give you more ideas for dates, I want to mention things that aren't dates:
Going to vote
Doing errands together
Grocery shopping
Getting the oil changed together
Mowing the grass together
Going to your child's athletic event
Are you getting the picture?
Typically, your dates should be something that isn't expensive and doesn't take much time to plan. You'll be more likely to stick with dating your mate if you keep this in mind.
Now for some simple, inexpensive dates:
Share a new hobby together
Exercise (walk, jog, racquet ball, etc. We have some of our best talks when we are walking)
Watch a local baseball game
Have a movie marathon
Lie on a blanket in your yard on a clear night and watch for shooting stars
Make your own homemade pizza
Visit a nearby attraction you've never seen
Go camping
Sometimes you'll want to do something more special or even spectacular:
Guys, take her to the top of Rockefeller Center in New York City and propose to her all over again.
Make reservations at a nice restaurant. Dress formal and rent a horse-drawn carriage for the night.
Take an evening river cruise that includes dinner.
Go on a hot-air balloon ride. Have it land in remote spot where you have a catered meal set up.
I hope you're getting the idea that marriage doesn't have to be stuffy and boring.  It can be an adventure together!  Try it.  You'll like it!!!
Ron Price is the owner and operator of Productive Outcomes Inc. and the author of "PLAY NICE in Your Sandbox at Work," an e-book available on Amazon. He can be reached at 505-324-6328.