Price: 'Relationship maintenance' is critical
Ron Price
Special to The Daily Times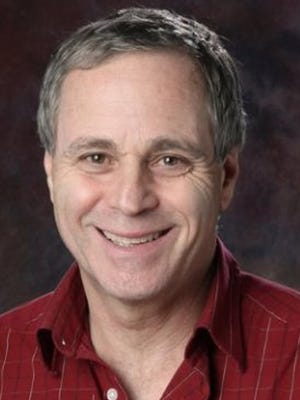 No one has guest-written this column for us more than my long-time friend and colleague, Mike Hattabaugh. Mike is a professor at San Juan College and a well-regarded expert in communication and relationships. He has a wealth of information, which he shares regularly at his website.  Among his recent blogs you'll find "How to Avoid Looking Like a Fool in Your Relationship," "3 Fun Tips to Add Excitement to Your Relationship" and "You Need an Adventure in Your Relationship."
You can also sign up to receive his blog posts by email and get a free copy of his new ebook, "20 Relationship Secrets to Transform Your Life Together."
Mike and I will be sharing marriage-enhancing tips on "TWOgether as ONE" at 6 p.m. Monday on KLJH 107.1FM. Based on my previous recordings with Mike, I can guarantee you will find it to be a worthy investment of 30 minutes of your life.
How to get your man to read a relationship article
So, you buy a new car, drive it home and stare at it. Shiny, clear coat paint, new car smell, reflections in the chrome. She is a beauty! A few days go by, and you enjoy showing it to your friends.  You love getting in it in the morning and going to work. You don't even mind figuring out how to make the first payment. You are in love!
A few more days go by, and a few hundred miles. A little red light flashes on your dash. Hmm, you wonder what that is, but hey, it's a new car!  Must not be a big deal.  You go to bed, smiling about this new "relationship" you have with your mechanical wonder.
You get up the next morning, get in your car to go to work and it happens. Your car stops halfway to work. Frustrated, you dig into your glove box for the manual and information about the little red light that you didn't pay attention to.
Gas. Your car needs gas. No big deal. A short hike and a $5 plastic gas can and you are in business. A few thousand miles later, an oil change. And 30,000 more, you need to change the fluids. You take care of your car! Or you don't.
So, what if you took care of your relationship with your partner the same way you take care of your car?  Here is a handy chart for men and how to do "relationship maintenance."
Daily: Inflate the tires. Inflate your partner's attitude. Your spouse becomes what you tell them they are. Tell her how beautiful she looks. Write a note in her lunch about her smile. Every little bit of encouragement makes her addicted to you and how well you take care of her.
Weekly: Fill up with gas and clean the windshield. Go out on a date. Spend an evening filling up her emotional tank by listening to her. Hold her hand the way you did when you were dating. Discuss any conflict you've had during the week and seek forgiveness as needed.
Every 3,000 miles: Change the oil. Go on a weekend getaway. Give her a massage. Watch that chick-flick at the theater with her. Every few months, invest at least a 24-hour period where your whole focus is on her.
Unscheduled maintenance: Every now and then a car breaks down. The transmission goes out. The alternator stops working. Things break in relationships, too. Even the best relationships will need major repairs every now and then.  It could be finances, health issues or family stress, but how you handle these unexpected challenges will determine if you get your relationship "car" back in tip-top shape.
I have had car problems where I thought I knew what was wrong. I bought a part and spent a lot of time replacing it only to discover that I had replaced the wrong thing. The problem was somewhere else. I wish I had gotten some help from an "expert" who could tell me what was really wrong.
Ignoring a major issue in any area of life won't make it go away, just like it won't in a car. Get the help you need from a counselor, coach, friends and each other. You can't fix what you don't diagnose.
We could go on with this comparison, but I will save it for an infographic. The point is if men worked as hard on their relationships as they do their cars, there would probably be a lot happier households and far fewer wrecks.
Ladies, he really wants to please you. Let him! I have found that often a woman wants her guy to do more "relational maintenance," but she has pushed away his attempts to diagnose a problem. It takes some work to truly dial in what is the issue, and then both of you can work on fixing it.
The old commercial is the same for cars as it is for relationships: you can pay me now, or you can pay me later.
So get out there and change the oil in your relationship. Check the transmission. Inflate the tires. Your wife will wonder what happened to you, but we know, you are just being a good mechanic. And, as a 28-year married mechanic myself, I love getting "under the hood." That subject is for another time.
So get out there and make your relationships great!
Ron Price is the co-founder and executive director of the Four Corners Coalition for Marriage & Family, a nonprofit organization dedicated to strengthening and equipping marriages and families in the Four Corners area. He can be reached at 505-327-7870.