Price: Celebrate differences lightheartedly
Ron Price
Special to The Daily Times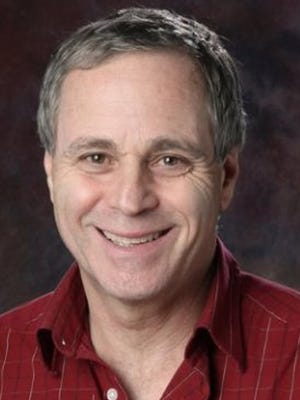 Quirks, idiosyncrasies, habits. Call them what you will, we all have them. That includes you and your spouse. It's also true that there are times when we appreciate each other's "special qualities" and times when they can get under our skin big time.
Since April is National Humor Month, I reached out to Dick Wolfsie to guest-write today's column. Dick lives in Indianapolis, where he is one of the city's most recognizable personalities.
As cited on his website:
"His 30 years on TV in Central Indiana have resulted in dozens of honors, including a Casper Award and two Emmys. Many of his video essays have been nationally syndicated. For the past 27 years, he has been a feature reporter for WISH-TV, covering more than 6,000 stories.

Dick has hosted talk shows in Columbus, Ohio, New York and Chicago, as well as AM Indiana from 1989-1991 — live from Union Station in downtown Indianapolis. His weekly humor column is published in more than 35 newspapers and is now a weekly feature on WFYI radio.

He has written 14 books, including 'Mornings with Barney and Indiana Curiosities,' a collection of the most off-the-wall people and places in Indiana. 

His newest book, 'The Right Stuff,' is a compilation of his most popular humor columns."
I find today's column thoroughly amusing and a refreshing reminder that neither I nor my spouse is perfect. We knew that when we married so we shouldn't be surprised now more than three decades later. We need reminders every now and then that we must accept the good and not-so-good qualities of our mate if our marriage is to survive and thrive.
There will be times when we must bring something to our mate's attention if what he or she is doing is harming the relationship — but that's a subject for another column.
For today, I suggest you read this column with your mate. You might decide to spend some lighthearted moments pointing out each other's differences and celebrating them rather than letting them threaten your marriage.
I hope you enjoy today's column. If so, you'll want to tune in for "TWOgether as ONE" at 6 p.m. Monday on KLJH 107.1FM. Dick will be sharing more stories and humorous takes on marriage.
Habitual behavior
Mary Ellen and I have been happy together for so long that we sometimes forget how much we annoy each other, so on the trip back home from our recent vacation, it was time catch up on our bad habits.
For example, I told Mary Ellen that she is a relentless pointer. She points at everything. "See that pretty house?" she'll say, and then she points at it. Or, "Look at that sunset," she points, like I don't know where the sun is. "Your turn signal is on," and then she directs her finger at the blinker. Really, is that necessary?
"Dick, I thought you liked it on a vacation when I pointed things out."
"I do like it when you point things out, I just don't want you to point at them."
Then I told her that it drove me nuts that everything we saw, she called "pretty." Pretty sunsets, pretty mountains, pretty houses, pretty lakes, pretty much everything. Then she gave me a look that pretty much ended that conversation. Except now it was her turn.
"I never really told you this, Dick, but it drives me crazy when we go somewhere to eat, as soon as we sit down, you pretend you have to go to the restroom. What you are really doing is walking around the restaurant inspecting other people's food. Other than the Board of Health, who does something so weird?"
"OK, I admit it. When I see it on another person's plate, I get a better idea whether I should order it. I don't think that is so odd."
"That's not the odd part. It's asking for a taste that's a little peculiar. And, here's another thing you do. You are so impatient that after we order you keep looking around to be sure that no one who came in after us is served first."
"Wait a second. I remember a few years we were somewhere and even you were complaining that we were supposed to be next."
"Dick, you do realize the difference between the emergency room and Applebee's, right?"
"Anything else, dear?"
"Yes. When you order, you make a dozen substitutions. The other day, we went to a pub and you ordered their signature baked ham sandwich. But instead of ham you wanted corned beef, and instead of mustard you wanted Thousand Island dressing. Then you substituted sauerkraut for the cole slaw. Why didn't you just order a Reuben?"
"I don't like Reubens."
"And, finally, as soon as we are served, the first thing you do is ask if you can taste my dinner."
"Now wait a second, that isn't so unusual."
"It is when we've ordered the same thing."
As we made our way back home through Michigan, Mary Ellen and I placed a little wager on who could go the longest without lapsing into one of our annoying habits. When we exited the highway toward a quaint little town, Mary Ellen abruptly sat on her hands and said, "Oh Dick look at that pr … pr … cute little café on your right. Let's eat there."
Mary Ellen thought the lunch was fabulous, but I couldn't say. You see, I really wanted to win that bet, so I stayed in the car.
Ron Price is the co-founder and executive director of the Four Corners Coalition for Marriage & Family, a nonprofit organization dedicated to strengthening and equipping marriages and families in the Four Corners area. He can be reached at 505-327-7870.