Price: Humor plays key role in healthy marriage
Ron Price
Special to The Daily Times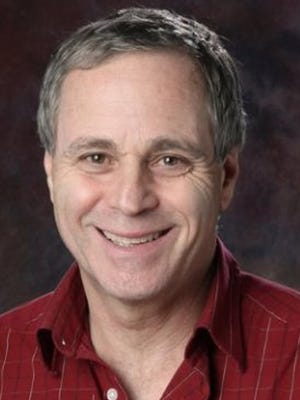 Since April is National Humor Month in America, I thought I would focus on that very important, though often neglected, ingredient of healthy marriage.
Today's column is guest-written by Steve Wilson. Steve is an award-winning internationally recognized psychologist, speaker and author who lives in Columbus, Ohio. He is the Cheerman of the Bored and Founder of World Laughter Tour Inc. and the director of National Humor Month. For more information, go to worldlaughtertour.com or humormonth.com.
Some of you might recognize this article, as it appeared in this column back in 2013. It was one of my favorites then, and I believe it merits repetition. Steve provides some excellent points and practical tips to make sure humor is a continual feature of your marriage.
Steve will be my guest on "TWOgether as ONE" at 6 p.m. Monday on KLJH 107.1FM. We will discuss other thoughts on humor, likely taken from his book "Toilet Paper, Toothpaste, and Tuna-Noodle Casserole: Observations and Advice on Love, Marriage, and Authentic Intimacy from a Psychologist Who's On The Practice-Makes-Perfect Program."
On a separate note, I am so pleased that my first book, "PLAY NICE in Your Sandbox at Work" is now available on Amazon. This is an e-book that is just like "War and Peace," only 1,200 pages shorter. I offer you a money-back guarantee that it will be worth the cost and time required to read it, or I will refund your entire $0.99 investment.
A funny Valentine could be serious
I have worked with thousands of singles and couples who are searching for answers to the question, "When the weight of daily responsibilities drags us down to grim seriousness, how can we recapture the color and exuberance we once enjoyed?" Even in relationships that are comfortable, when you know everything is OK, you might get bored by the predictability of the same old thing. The solution may be easier and more fun than you might expect.
Important questions that help you predict the future of a relationship: "How well do you like your partner's sense of humor? Do they laugh easily? Do they use humor to ease tension, or do they use it to deflect and avoid problems? Is their humor positive and kind or is it hurtful with frequent sarcasm and put-downs? Do your senses of humor complement each other?
If your partner's sense of humor is embarrassing or hurtful to others, you will always be uncomfortable, and they may turn it on you.
It has been said that you can't be truly sexy if you are afraid of looking foolish in bed. Sex therapist Ruth Westheimer says, "In a relationship, if there is laughter from making fun of your partner, that's not good.  But if a joke is used to break the tension, it can be very effective in defusing an explosive situation.  Westheimer adds, "A sense of humor in bed can be very nice if used the right way. But it can also be very dangerous.Some tickling or telling funny stories in bed can make sex more interesting," but pointing and laughing is a no-no!
Pet names, private jokes, whimsical gifts and shared fantasies are the games of love. Lighthearted play and humor can renew and reaffirm romance, ease stressful situations, help solve problems, circumvent crises and add excitement to our relationships.  Humor is important not only for the pure pleasure it offers, but for the loving way it allows you to deal with trouble spots.
Here a few ideas to get you started.
Waltz her around the room while you hum her favorite song.
Ask her what's the matter in your best Pee Wee Herman voice.
Leave little surprise notes around the house for her, such as, in the freezer: "Honey, the meatloaf was great!" or, about 100 pages ahead of the bookmark in her bedside mystery: "I don't know whodunit, but I'd like to do it with you."
Slip a new CD into her car stereo if she's been complaining about traffic jams on the way home.
Carve a heart encircling your initials in the bar of soap she takes to the gym.
Put a candy bar in her briefcase if you know she loves chocolate.
Underneath the bread in the sandwich she takes for lunch: "I love you!"
Ron Price is the co-founder and executive director of the Four Corners Coalition for Marriage & Family, a nonprofit organization dedicated to strengthening and equipping marriages and families in the Four Corners area. He can be reached at 505-327-7870.