Price: Use Easter to renew your marriage
Ron Price
Special to The Daily Times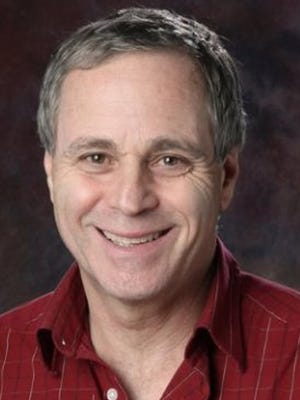 They say there are two times each year that present opportunities for changes in life directions.
One is New Year's Day, when hope springs eternal that we can become the person we so desire to be. We set about with resolution to make the changes we consider important and helpful.
The other time is our birthday, when we typically review our life and determine if we are where we want to be, doing what we want to do and heading in the direction we want to go. The same can likely be said for our wedding anniversary, which is in a sense the "birthday" of our marriage.
As today is Easter Sunday, I want to propose that this also can be a potential turning point in your life and in your marriage. While Easter moves between March and April each year, it typically comes when the weather is warming up and nature returns to life.
Easter Sunday is one of two days each year when people who do not regularly attend church go to services. The other day, of course, is Christmas. Now please don't get nervous and think this column is going to get all religious on you or anything.
I do want to make the point that marriages benefit when the spouses are in agreement on faith and how they put their faith into practice. I agree with the adage that "the couple who plays together stays together," but I even more believe that "the couple who prays together stays together."
We are physical, mental, emotional and spiritual beings, and when we ignore any of these four vital components of life, we simply do not function as well as we could otherwise. The same can be said of marriage. When we fail to address these aspects of our marriage, we tend to find ourselves more irritable and less together than we would prefer to be.
I have mediated thousands of divorces during my 28-year mediation career. While there are a number of reasons why couples decide to end their marriage, recurring arguments over faith is one I see frequently. The sad part is that faith or religion is a topic often left undiscussed before a couple decides to marry. And it is not an issue until children arrive, and they then discover each has a strong preference for how the children will be taught.
Faith is a deeply personal experience. It plays a huge role in how we see ourselves. This goes both for people who choose to live by faith and those who do not. While I do not feel qualified to tell anyone else how they should live their lives, I can unequivocally state that our mutual faith has helped my wife and I weather some turbulent storms during our more than 35 years of marriage.
And our story is not at all unique. It is certainly true that Christian couples divorce as much, perhaps more frequently, than non-Christian couples. But that statistic is misleading for a couple of reasons that I do not have time or space to get into right here.
I have also heard a statistic, however, that couples who truly live out their Christian faith by attending church regularly together, praying together and serving together in some form of ministry have a divorce rate of one in 1,000.
I just had the pleasure of participating in the Passion Play of the Four Corners. This annual event has occurred during the week before Easter every year since 1998. The cast gathers weekly for nine to 11 weeks before the performance to learn their roles and prepare for their parts. Many in the cast participate as families, and it is a true joy to watch parents and their children experience this ministry together. The joy and love they share is apparent and wonderful to observe.
Now, again, just because you and your spouse decide to get serious about your faith does not in any way ensure you will never have a dispute in your marriage. In fact, there are reasons why making such a decision will bring about more disturbance in your marriage, but again time and space limitations prevent me from getting into those here and now.
I realize The Daily Times readers and those of you reading this column are a diverse group. One size certainly does not fit all, so I usually try to write these articles as broadly and generically as I can. I just felt impressed today to address those of you who do identify with the Christian faith and challenge you to do an assessment of how you are faring in the spiritual area of your life and marriage.
I also challenge those of you who do not claim the Christian faith, or any other faith, to do the same. Is this an area that deserves serious examination? I will stop short of telling you how to do that or what the results should be. That frankly is not my business. But as a marriage coach, educator and columnist, I do feel obligated to raise the question.
So I'll close by wishing those of you of the Christian faith a very joyful Easter. Please consider this a time to renew your love and commitment to each other and determine to take your marriage to a better place than it has ever been before.
Ron Price is the co-founder and executive director of the Four Corners Coalition for Marriage & Family, a nonprofit organization dedicated to strengthening and equipping marriages and families in the Four Corners area. He can be reached at 505-327-7870.