Price: Work for the marriage you want to have
Ron Price
Special to The Daily Times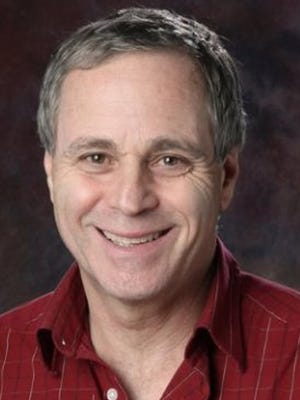 I met our guest columnist at a marriage-enrichment weekend my wife and I attended last month. He was the main presenter, and I found him to be quite knowledgeable and passionate about helping people succeed in marriage.
Clarence Shuler, also known as "The Love Doctor," is the president and CEO of Building Lasting Relationships in Colorado Springs, Colo. He is the author of "Keeping Your Wife Your Best Friend" and the creator of the video series "Common Mistakes Most Couples Make."
You will note he writes primarily from a Christian perspective, but only addresses that viewpoint in the first two of his seven recommended practices. I believe all will find benefit from reading what he has to say and putting his advice into practice.
Shuler will be my guest on "TWOgether as ONE" at 6 p.m. Monday on KLJH 107.1FM. You can also learn more from him at his website or on Twitter.
Seven practices that are revolutionizing my marriage
When people hear that I do relationships, immediately, voices are lowered and heads turn. I explain that I help teenagers, singles (never married and divorcees), married couples and parents experience healthy, mutually beneficial and long-lasting relationships.
"I could have used your help before my divorce," is a common response to my vocation. Unfortunately, I was not able to assist them; maybe I can help you regardless of your marital status.
The last five years of my marriage, I have been practicing six principles that are revolutionizing my marriage. I say revolutionizing because it's a process as most marriages will always be. The seventh practice is only a few months old.
The Healthy Marriage Initiative of the Administration for Children and Families states that couples who have some religious affiliation and participation together have better and longer lasting marriages. So my first practice is encouraging Christians to read and apply the truths of the Bible together. This builds a spiritual intimacy.
My second practice is praying together with your spouse. Dr. Phil says praying lowers a couple's divorce chances to one out of 10,000. Try holding hands or some form of touching while praying. This tends to bond us to each other.
Thirdly, is trying to be a pleasure to whom to be married. Ever asked yourself if you are a pleasure, too? What would your spouse say? Thirty years of marriage counseling reveals that too often people focus on getting in marriage, but not giving. We can't change our spouse because if we could, we would have by now. But we can change ourselves. Doing so usually positively affects our spouse, promoting oneness. It is the law of reciprocity — the nature of human nature.
My fourth practice is developing a consistently adjusting attitude. A healthy, mutually beneficial and long-lasting marriage requires making adjustments initially, such as living together in one place as husband and wife and handling issues like money-spending habits, debts and family traditions.  You marry into a family, with the in-laws and outlaws. The longer you are married, you may discover that your spouse has changed. A close self-examination, may reveal you've changed, too. Smart married couples learn to adjust — not draw a line in the sand.
Telling myself that I love my wife, so that I do things I may not like because I love her is my fifth practice. Think back to when you were dating. I can't imagine not doing anything Brenda wanted to do, because I was in love. Years into our marriage, I shocked myself when I listened to how rudely I spoke to Brenda. Never would I have spoken to her like that when we were dating or early years of marriage. I began taking her and our marriage for granted.  So now, I've trained myself to be more sensitive as to how I speak to the love of my life and bride of more than 30 years. She has noticed.
Practice No. 6 is definitely one I enjoy. It is about sex. I love sex! In counseling couples who have had affairs, I've learned from Melodie Fleming, a counseling peer, that for most women, it is more risky to the marriage for the woman to have sex with the man than for the man to have sex with the woman. Most women have to open themselves up to the man emotionally before doing so physically. Melodie says, "This union requires a depth of emotional involvement in order for the woman to fully enter into the act." So practice six requires husbands being sexually sensitive to my wife. So husbands may need to focus on giving before attempting to receive. Communication, security and foreplay are crucial.  To experience incredible sex, couples must connect intellectually, emotionally and spiritually. The sexual act should be a physical celebration of these three connections.
Practice seven requires becoming a student and servant of one's mate. It is simple, yet can be life-changing for a spouse and for a marriage. Understanding that your spouse may have been unintentionally or intentionally wounded by their parents or by people in authority as a child. Their woundedness may be the result of emotional, verbal, or even worse, physical abuse. Realize that there are degrees of abuse.
Does it seem that a five-cent infraction receives a $5 or $10 dollar response? If this is consistent, consider asking your spouse with compassion, why he or she is so passionate about whatever the issue is. The reply may reveal some hidden pain.
You may heal or begin healing your spouse, and consequently, healing or improving your marriage. These suggestions don't make you a counselor, just aware.
You can have the marriage you've always wanted, if you're willing to work for it.
Ron Price is the co-founder and executive director of the Four Corners Coalition for Marriage & Family, a nonprofit organization dedicated to strengthening and equipping marriages and families in the Four Corners area. He can be reached at 505-327-7870.