Price: Be prepared for challenges in marriage
Ron Price
Special to The Daily Times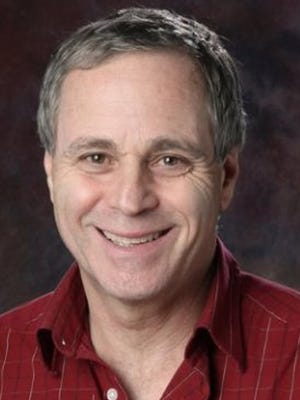 The motto of the Boy Scouts of America is "be prepared." Sounds to me like great advice for marriage, but I have seen numerous clients in my mediation practice who were not in any way prepared for the challenges of marriage. I couldn't begin to count the number of people who met someone online and married him or her within a matter of weeks, in some cases, days. Or others who met someone in person, moved in with them within a matter of hours or days and quickly became pregnant. Wanting to do the right thing, they decide to marry, even though they know little or nothing about each other and how compatible they might be for marriage. While it is certainly not my place to judge, this just doesn't seem to be a wise move.
Marriage is, or at least is supposed to be, a unique relationship between two mature adults. It is a commitment typically symbolized by words of "til death do we part, as long as we both shall live." Today it seems more like "until love do we part."
Since choosing a life partner is a pretty important decision, it seems worthy of some advance thought, planning and preparation. When I co-founded the Four Corners Coalition for Marriage and Family in 2003, we helped to develop a community marriage policy in which pastors (since they are the ones who conduct the majority of marriages) agreed that they would not conduct a wedding for any couple who had not participated in pre-marriage preparation.
Notice I said "pre-marriage preparation" rather than "pre-marriage counseling." Counseling typically denotes the need for mental or emotional intervention, and I don't believe every couple who wants to marry falls into that category.
Preparation, according to the policy, included a minimum of eight hours of instruction in how to do marriage well, assignment of a mentor couple to guide the newlyweds through the first years of their marriage and completion of an online inventory. The inventory we used — and still do — is "Prepare-Enrich." There is also a "Relate" inventory and one called FOCCUS, which also can equip a couple for their new lives together.
To complete the Prepare-Enrich assessment, each person goes to a designated website and answers about 200 questions about what they are expecting from their marriage. Their answers are then tabulated and sent to someone who is trained to help the couple interpret and utilize the results.
Prepare-Enrich does not tell a couple they should or should not marry each other. Rather, it gives them insights into deeply held beliefs and expectations, which should be a topic of conversation before the ceremony, not after the honeymoon.
The couple receives a report showing their scores in 10 vital areas: communication, conflict resolution, partner style and habits, financial management, leisure activities, sexual expectations, family and friends, relationship roles and spiritual beliefs.
These scores fall into one of four ranges: growth area, possible growth area, possible strength and strength area. The trained facilitator is also given the results of how the couple answered each question on the inventory. He, she or they are then able to help the couple explore the differences that will be a part of their marriage. With this information in hand, the couple is far better able to accept, and appropriately deal with, those differences.
The Prepare-Enrich inventory gives the couple other valuable bits of information, such as their relationship dynamics as measured by assertiveness, self-confidence, avoidance and partner dominance. Each person will have their personal views and preferences in these areas. It is vital for each to understand their own perspectives, as well as those of their mate. 
I realize this is a bad analogy among New Mexico drivers, but you know how a yellow light is supposed to warn people to slow down because the light is about to turn red — not speed up to get through while it turns? A premarital inventory can serve the purpose of giving a couple a heads-up of some of the struggles they are likely to face as they try to unite their different lives.
Far too many couples get married with the totally false expectation that their union will be blissful and trouble free forever. If you know any couple who has experienced such a marriage, please get me in touch with them. I doubt they exist, but am totally open to interviewing them and learning their secrets.
There are other excellent resources to help a couple get off to a solid start to their marriage. Dave and Claudia Arp, who have guest written this column for us before, wrote "10 Great Dates Before You Say I Do." John Van Epp, who also wrote this column for us a while back, is the author of "How to Avoid Marrying a Jerk." People of the Christian faith might appreciate a book by Conway and Jada Edwards titled "What to do When Love's in View."
Along with books and resources to focus on the marriage relationship, there are also many that provide helpful hints for the wedding ceremony to lessen the tension and stress that often accompanies that event.
I've often said there is nothing wrong with marriage, but plenty wrong with how we go about it. Spending some time, effort and money to better prepare for marriage seems like a wise investment to me.
By the way, the Coalition for Marriage and Family helped to train many couples in this area to be marriage mentors using the Prepare-Enrich preparation tool. If you or someone you know is planning to get married, please get in touch with me and I can help guide you or them to a suitable couple.
The Prepare-Enrich inventory is also helpful for married couples who are not as content in their marriage as they would like to be. It can quickly point out areas upon which to focus to help bring the marriage to a happier state.
Ron Price is the co-founder and executive director of the Four Corners Coalition for Marriage & Family, a nonprofit organization dedicated to strengthening and equipping marriages and families in the Four Corners area. He can be reached at 505-327-7870.