Price: How to stay engaged in your marriage
Ron Price
Special to The Daily Times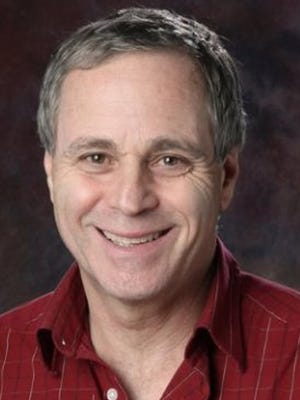 This is quite likely my final article of this weekly column in The Daily Times. I'm going to win the Powerball lottery and move to Tahiti. OK, on second thought, maybe not. Isn't it funny how so many of us get caught up in lottery fever and dreams of winning the big one? At the risk of getting philosophical, let me say I have reached the age where I realize money and fortune are not the great determinants of happiness that so many think they are.
I've read or heard numerous stories of lottery winners who later wish they had never seen a penny of their winnings. Their instant fortune ended in failed marriages, bankruptcy and many more problems than benefits. So if riches are not the key to happiness, what is? I dare say being happily and successfully married is the answer for many, if not most, of us. 
If our marriage is going well, we can put up with a lot more grief and frustration than if our marriage is struggling. Our marriage is supposed to be a haven of sorts, a refuge from the daily grind and aggravation that life sometimes brings our way. And yet too often we fail to give our marriages what they need to succeed. We put them on auto-pilot and are surprised when problems arise, often ending in divorce.
This absolutely need not be the case. I believe that marriage, while never perfect and without occasional moments of grief, can indeed be all we hoped for when we first said "I do." But that will not happen without some effort and determination.
Notice I said "effort," not work. I have often objected to the idea that marriage takes work. I work all day and frankly don't want to have to think I need to go home and work all night. By effort, I mean paying attention to your spouse and what he or she needs most from you. Focus on how you can bring pleasure to him or her rather than the other way around. 
And, perhaps most importantly, schedule frequent and regular time to be together and engage in fun activities. So many couples who come to me for divorce mediation or marriage coaching cannot remember the last time they went out on a date or got away for a weekend just by themselves. Their marriage, while once joyful, became a dreary rut of raising the kids and paying the bills. Or is that paying the kids and raising the bills?
While I have written on this subject a few times over the years, it bears repeating from time-to-time. And to help you get started here are a few ideas to consider:
Download the Recreational Enjoyment Inventory. Actually, you'll need two copies, one for each of you. In this exercise, you will consider a wide variety of activities and rate them from -3 to +3. After you have each made your rankings, you combine your answers and look for those activities that total +6. Then get a calendar and plan some dates in the near future when you will be about making those activities happen.
Compile a deck of 10 index cards for each of you. On one card, write down something you would like to do together as a couple. Then do the same on another card and another and another, until you each have 10 cards with one suggestion written on each card. Whenever you begin this exercise, one of you will go to the other's deck and remove a card. It is then your privilege to make arrangements for the idea to become a reality. Shortly thereafter, the other spouse goes to their mate's deck and selects a card and makes it happen. This way you know you are doing something your spouse would enjoy — it was their idea in the first place — and you help them feel appreciated by honoring their request. Sure seems like win-win to me. 
Get involved in an ongoing project of some sort. Volunteer to be a big couple with Big Brothers Big Sisters. Consider signing up to be site stewards atSalmon Ruins. Adopt an older person or couple and visit them on a regular basis. Take a class through the Community Learning Center or Encore at San Juan College. Take up a sport like golf (with clubs or discs), tennis, pickle ball, bowling, etc. Don't be too proud to take lessons — it will increase your enjoyment greatly. Discover geocaching or make a bucket list of things would like to do, places you would like to see, events you would like to attend. 
I could go on and on, but I think you get the idea. Being active in your marriage will pay great dividends. It will remind you of your earliest days as a couple when all you wanted to do was be together and have fun.
I'll close with one more suggestion to consider. The Passion Play of the Four Corners is gearing up for its 19th season, and, as always, it is open to new participants. There will be an open house from 6 to 8:30 p.m. Friday, Jan. 22, and from 9:30 a.m. to 2:30 p.m. Saturday, Jan. 23, at Mesa View Baptist Church, 4 Road 5323 in Farmington. This ecumenical program is open to people of all faiths and provides an excellent opportunity to meet new people and be involved in a worthy project. There are numerous roles that need to be filled both on, and behind the stage which makes it very appropriate for couples and families.
I'll be interviewing couples from Passion Play on "TWOgether as ONE," my weekly radio program heard at 6 p.m. every Monday on KLJH 107.1FM. We'll be discussing how participation can have a tremendously positive impact on marriage and family. I was hoping to interview a couple who met and married through Passion Play, but they are not available. While the Passion Play is certainly not a dating service, we have had many couples marry who first met while being part of the cast or crew.
Whatever your definition of fun, please take this article to heart and determine that in 2016 you are going to be more actively engaged as a couple. Time is flying by and we simply must make fun and togetherness a priority if we want to have healthy, successful marriages. Enjoy!

Ron Price is the co-founder and executive director of the Four Corners Coalition for Marriage & Family, a nonprofit organization dedicated to strengthening and equipping marriages and families in the Four Corners area. He can be reached at 505-327-7870.