Price: Event helps men improve relationships
Ron Price
Special to The Daily Times
I realize the readers of The Daily Times and this column are a diverse group. It's a challenge to come up with something each week that will appeal to and be of benefit to most, if not all, of you. While that is my intention, today's column is an exception. There is an event coming to our area next month that will only be of interest to men of Christian faith (all denominations are welcome) or those not opposed to being in that category.
I'm referring to the No Regrets Men's Conference, which has an established track record of helping men be better husbands, better fathers, better men. Manhood has been under attack in our society, likely since the 1960s or so. If you do not believe me, notice how many television shows depict the man as a bumbling fool and the butt of ridicule. Finding positive male role models in our society can be challenging today.
And, while I am certainly not a man-basher, I do believe men have failed to a large extent in being the fathers and husbands they are called to be. Prisons and juvenile detention facilities are filled with inmates, the vast majority of whom had no positive male influence in their life.
It is a relatively common reality that men hate to fail. In fact, most men would rather not attempt something they fear they might not succeed in. Not trying at all is preferable to failure. The sad reality is that most men have never been trained to be fathers or husbands, and thus, many do fail – largely due to a lack of effort or education.
So I invite you to read this column, guest-written by Chris Hunter. Chris is the local contact person for No Regrets. He has assembled a team of men to help bring this event to Farmington in early February. Having attended some of the previous conferences, I can wholeheartedly recommend it as being worthy of the investment of time and money.
Both pale in comparison to the lessons you will learn and the potential changes the lessons learned at the conference can have in your life, your marriage and your parenting.
No Regrets Men's Conference returns
Men of the Four Corners region have a unique, annual opportunity to come together and participate in a one-day conference that inspires, encourages, challenges and motivates them to learn and grow into the men they were meant to be. That event is the No Regrets Men's Conference webcast from Elmbrook Church near Milwaukee on Saturday, Feb. 6. This is the sixth year the conference has been brought to Farmington, and this year it will be held at Cross Roads Community Church, 2400 North Butler Ave. Tickets are $15 and are available at the church office. The ticket includes lunch.
The No Regrets Conference theme for 2016 is "Take Root." The theme is very appropriate for today's challenging times. With the pressures and busyness of life, men, as Ron often points out in his columns, have challenges in developing deep relationships with their wives and I would daresay other men. A life lived with shallow relationships proves to be unsatisfying in the long run. The No Regrets Conference is designed to be an energizing, catalytic event that gives men the tools they need to get real, get moving and go beyond surface level relationships and faith.
The No Regrets Conference has grown over the years to now incorporate more than 70 host sites in the U.S. and around the world. This year's lineup of speakers promises to be just as good as those in the past.
The six conference speakers and the titles of their talks are:
Crawford Loritts — "Rooted in Christ"
Mike Breaux — "Rooted in God's Purpose"
Wilfredo De Jesús — "Made for a Mission"
Tierce Green — "Authentic Manhood"
Steve and Colleen Sonderman — "Rooted in Your Marriage"
Stu Weber — "Released for Christ"
Here is some more information about this year's speaker faculty:
Crawford Loritts is the senior pastor of Fellowship Bible Church in Roswell, Ga. He is the author of eight books, including the newly released "Unshaken." Loritts and his wife, Karen, have four grown children and live in the Atlanta area.
Mike Breaux is a teaching pastor at Heartland Community Church in Rockford, Ill. He is the author of "Making Ripples and Identity Theft." Mike and his wife, Debbie, have three children and two grandchildren.
Wilfredo De Jesús is senior pastor of New Life Covenant Church, one of the fastest growing churches in Chicago. De Jesús' vision is simple: to be a church for the hurting that reaches people for Jesus.
Tierce Green is pastor of house churches at Church Project in The Woodlands, Texas. Tierce wrote curriculum for organizations like LifeWay and Student Life.
Steve Sonderman is the president and founder of No Regrets Men's Ministries. He also serves as associate pastor of adult discipleship at Elmbrook Church. His real passion is to see every local church have its own ministry to men. He is married to Coleen.
Stu Weber was lead pastor of Good Shepherd Community Church, near Portland, Ore., for 33 years and still preaches there. He is a much-in-demand international speaker and the author of several bestselling books, including "Tender Warrior."
My hope is that each man reading this article will pause to reflect on one question: Are the relationships you currently have with the people closest to you in life providing you the joy and satisfaction you wish? If not or if you sense opportunities for improvement, coming to a conference like the No Regrets Men's Conference can be a game changer.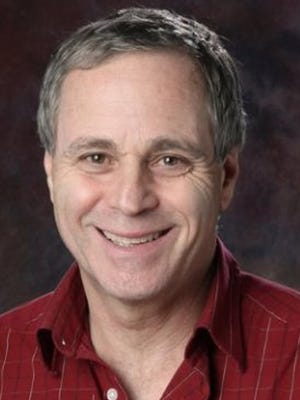 We often get stuck in patterns of thinking and self-perception that hinder us from making advances to improve the quality of the relationships that surround us. A one-day timeout to "sharpen the saw" as is presented at the conference can be the event that opens the mind to the reality that if a relationship is to improve it begins with me. I know I have several relationships I would like to continue to build in 2016. I look forward to attending the conference because I know it will provide me with more of the support I need to make the progress I want.
Ron Price is the co-founder and executive director of the Four Corners Coalition for Marriage & Family, a nonprofit organization dedicated to strengthening and equipping marriages and families in the Four Corners area. He can be reached at 505-327-7870.