Price: Making a great year for your marriage
Ron Price
Special to The Daily Times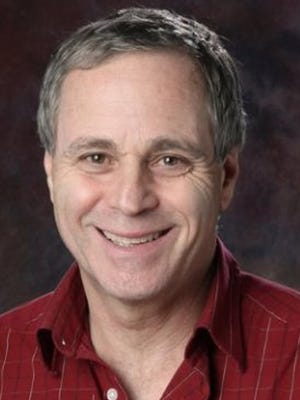 Is it just me or is the end-of-year holiday season a mixed blessing? Sure, it's great to have some time off and to have special moments with family. But the holiday season can bring extra stress and frustration into our lives as well. We get out of our routines, and getting back into them can be challenging. 

One aspect of this time of year that I do appreciate is that it affords us the opportunity to reflect back on this year and make plans for the next. My hunch is that 2015 had some highs and some lows in your life and in your marriage. I doubt you're wondering how I knew that — it's really pretty universal isn't it?
I know many couples who have what I consider to be very successful marriages. I know of none who have a perfect relationship, or one which cannot be improved upon and strengthened.
So, as we embark on the new year, let me encourage you to take some time together with your spouse and strategize how you can make 2016 a great year for your marriage. Please don't make the common mistake of believing your marriage will thrive with little or no effort or purposeful attention. Over my 28 year career as a divorce mediator, I've seen thousands of couples who bought into that lie.
Hopefully. it won't surprise you to know that I just so happen to have some tips for how you might give your marriage the time, effort and attention it deserves.
In no particular order, here are some thoughts for you to consider:
Commit to attending a marriage enrichment event either online or in person. My wife and I have purchased tickets to a Weekend to Remember conference in Colorado Springs in February. We attended this event in 1989 and still have fond memories of our experience there. Trust me, though we just celebrated our 35th anniversary, we have much to learn, and there is much room for improvement in our relationship.
Commit to reading a marriage enrichment book together. There are way too many to list them all, but I can confidently recommend "Love and Respect" by Emerson Eggerich, "The Five Love Languages" by Gary Chapman and any books written by Mark Gungor ("Laugh Your Way to a Better Marriage"), Jay and Laura Laffoon ("Ultimate Date Night"), Bill and Pam Farrel ("Men are Like Waffles, Women are Like Spaghetti"), Kevin Leman (any of the more than 40 are excellent) and Willard Harley ("His Needs, Her Needs").
Have a theme for your marriage in 2016. As we read a few weeks ago, Jay and Laura Laffoon have each selected a theme for their individual lives and one for their relationship. You might consider "time for us" as a theme, or "a year of givin," or "grow closer each day" or any number of possible areas to focus on to help your marriage grow deeper and more intimate.
Along the same lines as a theme, discuss and agree on some goals you would like to accomplish in 2016. Notice I did not say make New Year's resolutions. We all know how well they work. But to sit down with a calendar and make plans for trips, outings, concerts and other fun times will increase the odds of them actually occurring. 
You can also make financial goals, social goals, bucket list goals, etc. This will help you to be more intentional about your marriage and I'm confident the results will be well worth the effort required.  
If you haven't already done so, come up with a time-out signal to help you avoid the ugly moments you likely experienced in 2015. There will be times in the coming year when you will get cross with each other, times when you will be so upset that you might say or do something you will later regret. Before that happens, call a time-out to give each of you a chance to calm down and return to a more sensible state. 
I wrote a column on the value and importance of having a time-out signal in place before it is needed. Send me an email if you missed that column and would like a copy. One point that must be emphasized is that this is time-out, not cop-out. When you are married, you give up your right to refuse to talk about anything that is upsetting your spouse. You can opt to postpone the conversation, but only for a specified time (usually no more than 24 hours). Whoever calls for the time-out must call for the time-in, or set a time when the discussion will occur.   
Learn how to communicate about sensitive issues in your relationship. Of every 10 couples who come to me for marriage coaching, nine and a half list communication difficulties as being a major concern. When spouses are upset with each other, they tend to speak in the "shoot and reload" method of communication. Both are so focused on what they want to say that they have little or no desire to listen and understand the other. While very common, this is very ineffective and damaging to the relationship. 
Each of you wants and deserves to be understood. So take turns, speak respectfully and actively listen to each other. Healthy communication can be learned — it's not rocket science. 
And, lastly, take some time to reflect back on your marriage and relive the happy moments you have shared together. Pause now and then to think about your mate's positive qualities and what attracted you to him or her in the first place. If your marriage was not what you wanted it to be in 2015, it can be dramatically better in 2016. 
You likely did not marry the wrong person. Chances are you have not treated him, her or the marriage properly, but that can certainly be different in the coming year. 
Ron Price is the co-founder and executive director of the Four Corners Coalition for Marriage & Family, a nonprofit organization dedicated to strengthening and equipping marriages and families in the Four Corners area. He can be reached at 505-327-7870.