Price: The best gifts don't have price tags
The best gifts in a marriage are what the recipient most needs, not what they want.
Ron Price
Special to The Daily Times
Hopefully, the names Jay and Laura Laffoon are familiar to many of you. They have written a few of these columns for us and have twice appeared in our Farmington Civic Center. They have also been frequent guests on "TWOgether as ONE," which they will be on again at 6 p.m. Monday on KLJH 107.1FM.
I have come to truly appreciate Jay and Laura's dedication to helping people discover and maintain true joy and celebration in their marriage. They have a plethora (I just love that word) of materials designed to give couples the skills they need to succeed in marriage. Please check out their website, where you'll find a whole bunch of videos and books and other resources to help you make 2016 the best year of your marriage — ever!
Laura wrote today's column, and in it she reminds us that the true spirit of giving at Christmas need not involve spending way more money than we can afford. The best gifts are those which truly zero in on what the recipient most needs, along with, or even more than, what they want.
The best gift my husband ever got me
I (Laura) love the holiday season.  And by love I mean there is no other time of the year that even comes close. I was born in December, got married in December. After we were married we moved from Atlanta to Michigan so I could have white Christmases. For me, December is one big festive party.
We have many holiday traditions in our family like:
Putting up the Christmas tree and all the decorations on the day after Thanksgiving. No Black Friday sales for me.
Cheese grits and sausage biscuits and gravy on Christmas morning.
Favorite holiday albums from artists like Reliant K, Peder Eide and Chicago, to name a few.
And, of course, gifts. I love to give them, and I love to receive them.
One of my love languages is gifts, and, over the years, Jay has done a very good job of surprising me, making me cry and one year giving me the best Christmas gift ever.
It was early in our marriage, we were both working for a nonprofit youth organization and had very little money and even less time. I was serving both on a local level with the organization, coaching cheerleading at our local high school and running a grief recovery group for students who had suffered the loss of a family member and was the national junior high director for our organization. Jay was the executive director of the nonprofit, as well as a popular youth camp speaker at the time. Needless to say, we were busy and broke!
Two weeks before Christmas, Jay announced he had my gift and it was in my stocking. True confessions: I'm a "peeker."  My stocking looked empty, and when I looked in, all I could see was an envelope. Immediately, I thought my goofball husband had made a bunch of "love coupons" — you know for hugs, back rubs and foot rubs. Honestly, I was hugely disappointed.
Let's face it, he knows I love gifts and then to create some measly "love coupons?" Immediately, I thought the worst: "He didn't put any time or energy into this present, and he obviously doesn't love me."
On Christmas morning, I put on a smile and dutifully opened the envelope.  To my surprise it was the best gift ever!
A little more background:
My Tuesdays each week were a nightmare.  I started at 6 a.m. with the grief group and ended about 9 p.m. after cheerleading practice. Usually there was no time for lunch and only a small window for dinner.
I love a clean house. I despise cleaning bathrooms.
When I opened the envelope, it was a "love coupon" that read:
For the next year
I, Jay Laffoon,
Will cook dinner every Tuesday night
Will clean the bathrooms once a week
Merry Christmas!
What made this the best Christmas gift ever? Jay thought of me. He looked at my life and the challenges I had and decided to sacrifice his time and energy to meet my needs.
Jay's gift was perfect. He had thought of me and he did love me. You see Jay's gift met a need I had in my life. So often we give gifts that people want, and that's all well and good because getting what you want is fun. But when someone gives you what you need, the impact touches your heart.
As you prepare for this busy holiday season, look at the loved ones in your life and meet a need. It may not be bathrooms or cooking dinner, but whatever it is they will feel loved and cherished because you thought of them. Merry Christmas!
Hear more from Jay and Laura Laffoon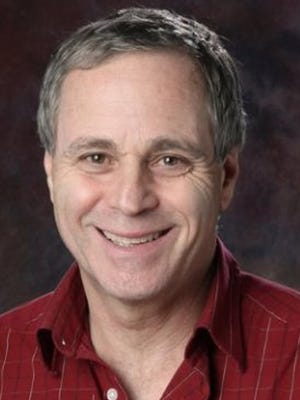 I'm back and I realize that there are now only four shopping days left until Christmas. That's still enough time to come up with a wonderful gift for your spouse, because it likely will not involve going to a store or spending any money at all. It might, but I echo what Laura just shared with us. The time and effort you expend to discover and meet your spouse's greatest need will be valued and cherished far more than anything money can buy.
On a final note, Jay and Laura told me that they have each selected a theme word for themselves and another for their marriage that they will focus on in the coming year. Jay's word for 2016 is "health," in that he wants the goal of being as healthy as he can be to guide decisions and choices he makes throughout the year. Laura's word is "courage" as she is determined to make and stand by some tough choices she will face this year.
Having a theme word to focus on and enact it in the coming year sounds like a great idea to me. Why not give it some thought? Jay and Laura also have a theme word for their marriage, and they will tell you what that is on "TWOgether as ONE." I hope you can tune in and hear it. We will also be discussing how the acronym SWEET can help you avoid the craziness that often accompanies this hectic time of year.
Ron Price is the co-founder and executive director of the Four Corners Coalition for Marriage & Family, a nonprofit organization dedicated to strengthening and equipping marriages and families in the Four Corners area. He can be reached at 505-327-7870.