Price: The gift of joy in your marriage
Ron Price
Special to The Daily Times
I've known our guest columnist for several years and know firsthand that he has a tremendous desire to help people thrive in their marriage. I consider Keith Dorscht to be an expert in the realm of marriage counseling, in general, but with a particular emphasis on communication. Today, he alerts us to three specific dangers or threats that might steal your joy from this holiday season. You can hear more from Keith as he will be my guest on "TWOgether as ONE" at 6 p.m. Monday. "TWOgether as ONE" is my weekly half-hour radio program heard every week on KLJH 107.1FM.
Keith also has a valuable website you may want to check out, thecommunicationcure.com. There you will find helpful resources to gain mastery in the fine art and skill of communicating with your spouse, your children and just about anyone who is important to you.
Finding ways to express joy
Ask a child their favorite part of Christmas and you are likely to get the response of "Gifts!"
Ask an adult their favorite part of Christmas and you are likely to get a more mature response such as "The joy of the season!" But ask the "little child" in the adult and they would say "Gifts!"
Allow me to share how you can experience both the life-changing joy and the gift-giving aspects of this Christmas season in your marriage. Let's start with joy. Joy is what you experience when you are in the presence of someone who is glad to be with you. Joy is not the happy feeling you get when you open a gift, remodel your kitchen or see that the weather is going to bring you a white Christmas. Happiness is the emotion you experience tied to things and experiences. Joy requires a relationship with another person such as your child, spouse, dear friend or relative.
This holiday season, you will have many opportunities to share joy with others, whether it is at a company party, a festive family dinner or even with a helpful sales clerk. None of those opportunities, however, will match the benefits of sharing joy with your spouse. When you experience joy with your spouse, you are putting into your relationship a powerful force that will help ward off the stress that often comes with the season's traditions, activities and social/financial demands. I want to challenge you today to make it a priority to communicate and experience joy with your spouse at least twice a day for the rest of the year. It only takes a few seconds.
In one-sixth of a second, you communicate from your eyes whether or not you are glad to be with your spouse. That is fast. That is faster than you can think. So that means before you can think about, decide on or influence what your spouse sees, you have communicated to them your core emotional state toward them. When you are glad to see them and be with them, you are sending a blissful message to them that will prompt them to want to engage and move closer towards you.
The dark side of this rapid and very honest exchange is that if you are overwhelmed, angered, indifferent or distracted, that is also communicated. When their brain picks up that emotional signal from you, the typical reaction is to withdraw or attack, and move away from an intimate heart connection.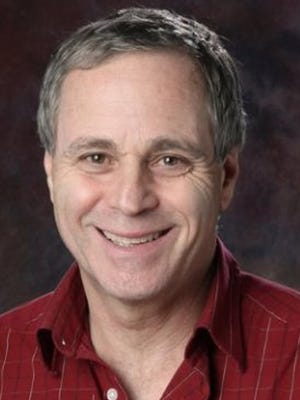 Would you like more joy in your marriage this holiday season so you can better handle the stress, stay connected with your spouse and truly enjoy one another? This is where the gift giving part comes into play. I have led more than 475 couples through 15-hour intensive counseling sessions. I have observed three common hindrances to communicating joy and gladness to the ones we love.
The first hindrance to expressing joy to your spouse is bitterness. Have you been offended by your spouse recently or, for that matter, at any time in your relationship and not dealt with it? If so — and we all have — the bitterness toward them is more of what they feel coming from you than the joy you have for them. Give them the gift of forgiveness. Identify the particular hurt or offense you experienced through them and forgive them by saying, "I choose to forgive you for (name specific offense) causing me to feel (name three negative emotions it caused). I release you from that hurt and will no longer make you pay for the pain caused me." Until you release them, you are making them pay for the wrong by withholding or not allowing a joy-filled connection/relationship with them.
The second hindrance to expressing joy to your spouse is selfishness. It is a step of humility to admit to your spouse that you have thought of your needs ahead of theirs. Or perhaps that you have had a hard time admitting when you wronged them, when you have made decisions without them or displayed self-sufficiency in the relationship. It is next to impossible to have a self-focused posture in your heart and still be able to communicate to your spouse that you are glad to be with them. Give them the gift of humility and apologize for each specific way your selfishness has hurt them and your marriage.
A third hindrance to expressing joy to your spouse is fear. Fear, when your life is in danger, is a good signal. Fear is an opposite force of love, however, and completely blocks the message of "I am glad to be with you, you are important to me and I value you as my life partner." Overcoming fear may require the assistance of a counselor or life coach, but you can acknowledge to your spouse where fear has negatively influenced or even crippled your relationship. Give them the gift of confessing those areas and ask for their patience with you as you intentionally pursue a plan to find freedom from fear.
As your marriage becomes a consistent source of joy both given and received, you will see a strong intimate bond develop. You'll also gain a greater capacity to handle the stress that life and the holidays throw at you and maybe even a greater ability to say "No" to a third helping and the second round of the cookie tray this Christmas. These are just a few of the benefits you can have in your life as a result of giving the gift of joy to your spouse and loved ones this December! Peace and joy to you.
Ron Price is the co-founder and executive director of the Four Corners Coalition for Marriage & Family, a nonprofit organization dedicated to strengthening and equipping marriages and families in the Four Corners area. He can be reached at 505-327-7870.