Price: A guide to surviving the holidays
Ron Price
Special to The Daily Times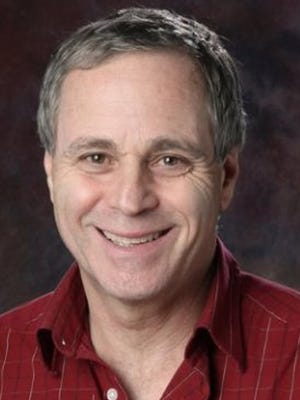 Our guest columnist, Ryan O'Quinn, should be familiar to some of you as he wrote the column for us in early November. He is the author of "Marriage Rules: The Hilarious Handbook for Surviving Marriage."
If you know much about me at all, you know I am a great fan of laughter and humor. I believe they are essential ingredients for a healthy marriage and for life itself. At Ryan's website, you can find several short and very funny videos to brighten your day. My favorite so far is "Jurassic Dads." Ryan will also be my guest on "TWOgether as ONE" at 6 p.m. Monday on KLJH 107.1FM.
Here for your edification and enjoyment are Ryan's thoughts for how to enjoy a merrier Christmas:
A two-day permagrin is cheaper than plane tickets 
We've all been there. It's that time of the year when you are visiting family, and you have just not been looking forward to this at all. But, in an effort to be the best spouse you can be, you told your better half "yes" and decided to go visit the family that just grates on your nerves.
You know exactly what will happen. Inevitably, aunt Margaret will starting talking politics about 30 minutes after you arrive and spout all kinds of nonsense that she is regurgitating from her favorite channel. Cousin Tim will definitely sit in front of the TV yelling about football as if anyone still cares about the Patriots. Even though I'm pretty sure Nana's generations-old recipe did not call for two long stray hairs, they will definitely make their appearance once again this year.
And just like clockwork, brother-in-law Eric will accuse you of basically not working as hard as he does and passive aggressively challenge you to "get a real job!"
All of this will happen. And you know it. Heed my advice and remember to count backwards the hours in your head that you have left until you can leave. In the meantime just do your best fake grin and just smile and shake your head regardless of what insanity comes out of their mouths. Remember, it's cheaper than flying home early.
Make her feel bad now about that terrible gift instead of later 
My buddy Jordan had decided to take up the game of golf. His wife was actually very supportive. She knew how hard he worked and wanted him to be able to relax and reward himself with something he loves to do. Jordan had been borrowing clubs from his father-in-law and other friends and as the holidays approached it was the perfect opportunity for his wife to give him a nice set of clubs.
Unfortunately for Julie, Jordan is also the master of the family finances, and he accidentally saw a $147 charge to the local golf store. Knowing that a single (good) club costs more than that, he couldn't imagine what Julie had purchased. Finally, the suspense got the best of him, and he confronted her. She excitedly revealed that indeed she had purchased a brand new set of clubs for him for Christmas.
His sour face could not be masked as he repeatedly asked, "A whole set? An entire set? With multiple clubs and a driver?" "Yes," she proudly said and told him the brand name that he had never seen nor heard of before.
Finally, he told her that those clubs are not great clubs and explained the price point for a good set of clubs. While she was mortified at the price, it was much better that she and he just discuss it quietly as opposed to making a big deal out of a "not-so-great" gift in front of the whole family. Hence the rule, make them feel bad now, not later.
Know dinner party etiquette
As married couples, we often give and get invitations to that age-old tradition known as the dinner. It is the adult version of a play date. Apparently this type of grown-up get-together has rules that I didn't know existed until I met my wife.
So, just in case this is new information coming to light, you will now know the official Ryan O'Quinn rules of etiquette at dinner parties.  
OK, it's probably easier if I just tell you what not to do.
Do not come to a dinner party empty handed. Even if the host tells you not to bring anything, (my wife says) you must always bring something. I still think if they expect me to bring something they should tell me. And be specific. Who came up with this polite game of culinary telepathy? Just tell me what you need! 
Definitely do not bring something that has been partially eaten or left over from your kitchen (unless you are positive it can pass as new). This is apparently considered extremely tacky. I thought it was thrifty and inventive.
Under no circumstances at the end of the night are you to pack up and take home the items you have brought to the dinner party unless the host insists you take it home with you and forces the leftover items into your hands as you are leaving. COME ON! There's no way they really need to keep my jar of pickles and are they really going to eat the last three pieces of that bruschetta? No, they won't. But I will.
Do not make an uneducated wine choice. I stand there like an idiot in the wine aisle trying to figure out the differences between red and white and then as a last resort I just phone a friend. Thank goodness for wine snob friends.
Those are really the main rules you need to follow. Bringing an undesirable bottle of Chablis and passing around a regifted fruitcake falls into a gray area. Although it is a fairly common practice, it is highly frowned upon and this kind of repeat behavior can land you in the "those people" category. This is another example of how my spouse has taught me to be better. And why she is always in charge of bringing the dinner gift. 
Ron Price is the co-founder and executive director of the Four Corners Coalition for Marriage & Family, a nonprofit organization dedicated to strengthening and equipping marriages and families in the Four Corners area. He can be reached at 505-327-7870.