Price: A Wonderful Holiday Season Tradition
Ron Price
Four Corners Coalition for Marriage & Family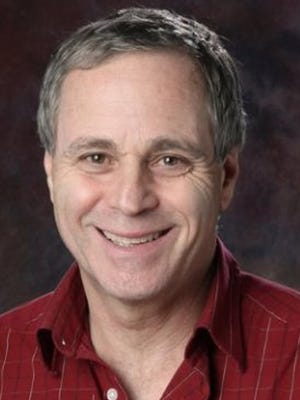 Dr. Greg Smalley was the guest writer for the Oct. 27, 2013, edition of this column. I was impressed by the fact that even though he is a recognized marriage expert, and author of 12 books on the subject, he and his wife take time every Christmas to read a marriage enriching book together. As I wrote at the time, if that's a good idea for him, maybe it's a good idea for all of us?
Over the four year life of this column I have been privileged to bring numerous authors to your attention who have written valuable and insightful books on how to succeed in marriage. I thought it would be a good idea to remind you of some of those resources in hopes you might decide to choose one to read together as we close out this year and begin another.
Please note, my choices are simply ones that come to mind and not necessarily my chosen "best of" collection.
Dr. John Curtis wrote the column that ran on Feb. 16, 2014, and brought a perspective which I had not heard anywhere else. Dr. Curtis provides organizational development services to public, private and nonprofit sectors nationwide. Prior to serving as a business consultant, he was a full-time marriage counselor.
He is the author of "The Business of Love," and more recently "The Mission of Love." The former is secular while the latter is Christian based. In both books Dr Curtis makes the case that marriage should be treated as a business. He suggests couples should have a shared vision statement, a logo, a clear understanding of job descriptions, etc.
Now I imagine the thought of running a marriage and/or family as a business does not sound very romantic to some of you, but I'm convinced it could help to ward off many relational bankruptcies.
If you happened to read the column on Nov.24, 2013, you learned from Milan and Kay Yerkovich that so much of your present relationship with your spouse is determined by what you each learned in your past. In their book "How We Love" they explain, "Our experiences growing up, good and bad, create beliefs and expectations about relationships that we carry into adulthood.  We leave our families with a "love style" that governs how we relate as adults.  The book identifies one positive love style, the secure connector, and five problematic love styles:  the Avoider, the Pleaser the Vacillator, the Controller and the Victim. Many of the root problems in our marriages are a result of these broken love styles."
I totally agree with the Yerkoviches that we are deeply impacted by our past, but I also believe we need not be lifelong victims of our past. You might consider getting a copy of "How We Love" to see how some of your marital patterns are based on old lessons and then determine to keep the ones you like and discard those that are not working for you.
I personally wrote the fifth article in this weekly column and addressed the importance of regularly having fun with your spouse. I believed then, and still do, that the lack of fun is a major cause of marital unhappiness. So I asked my good friend Dr. Mike Hattabaugh to write column No. 11 that appeared on Dec. 25, 2011. He listed 20 date ideas for couples in the Four Corners Area. The first seven on his list were:
Have a "virtual" date – pick your dream vacation spot online and visit several of the websites dedicated to the sights and activities at the location.
Walk Berg Park in Farmington – something to see in every season.  The ducks are really fun to watch.
Go bowling – always fun for all ages.
Volunteer – contact a nursing home, animal shelter, your church or many other great organizations that can use your help. Doing it together will put a smile on both of your faces!  
When was the last time you actually walked downtown Farmington or Aztec?  Lots more to see, and I would stop in 3 Rivers for a root beer.
Pick your dream car night – fun to browse the cars at the local car lots when the salespeople  aren't there.
Go to your local library. You can read a magazine you've never read, pick up the latest thriller, or even check out a video.
I'm pleased to tell you Dr Mike will be my guest on TWOgether as ONE at 6 p.m. Nov. 23 on KLJH 107.1FM. He and I will be discussing many more ideas to help you enjoy your mate and your marriage.
And, lastly, although there are many to choose from, I want to remind you of the work of Ron Deal. I believe Ron is the foremost expert on helping people succeed in repeat marriages and especially in building blended families. He is a marriage and family author, speaker, and therapist. He speaks to audiences around the country and is the author of several books including the bestselling book The Smart Stepfamily.
In the column for March 2, 2014, Ron addressed "Managing the Fires of Conflict" in which he wrote:
"Every couple has conflict. In fact, healthy and unhealthy couples have similar amounts of conflict; what is different is how they manage their conflict. David Olson and I found in our national surveys of married and remarried couples a stark contrast between strong and struggling couples. Healthy couples were 4 to 5 times more likely to resolve their conflict. Even further, the healthy couples used the conflict to "burn off" the useless debris of their marriage; unhealthy couples stockpiled it making uncontrolled wild fires more likely."
Again, it has been a great joy to bring the words and wisdom of so many marriage professionals to you over the past four years. I very much look forward to the coming year as I have many more on the horizon. But, please note that all the sage advice in the world will do you no good if you do not seek it out and apply the lessons to your life. I believe it was Mark Twain who said he who does not read is no better off than he who cannot read – or something to that effect.
So I'll close with one last encouragement to set aside some time to speak with your spouse and select a book to read together during the closing days of 2015. Commit to learning more about what you each need from each other and how to best meet those needs.  Make your marriage a priority and be intentional about it. As I have written a time or two – or three or four – you cannot put marriage on auto-pilot and expect it to thrive. Invest some time, effort and resources in your marriage and you'll surely be glad you did.
Ron Price is the co-founder and executive director of the Four Corners Coalition for Marriage & Family, a 501(c)3 organization dedicated to strengthening and equipping marriages and families in the Four Corners area. He can be reached at 505-327-7870.