Price: Faith, support help overcome challenges
Ron Price
Special to The Daily Times
One of my great joys in writing this weekly column is bringing you stories of people who have weathered serious challenges to their marriage and came through them as a team. That is certainly the case for today's column guest written by Gene Chapin. When he is not fighting the battle against cancer, Gene serves the congregation at Northside Church of Christ in Farmington. You can hear more of Gene's story as he and his wife, Tobi, will be my guests on "TWOgether as ONE" at 6 p.m. Monday. "TWOgether as ONE" is my weekly radio program that airs on KLJH 107.1FM.
Overcoming the roadblocks
Faith, family, friends and a positive attitude are such vital components to a person's well-being, especially when news is given that you have a disease that typically is considered incurable. In 2007, I was diagnosed with leukemia, a disease that has often been equated to a death sentence. It is certainly a big testing ground for one's faith and one's marriage.
I can honestly say the news did not throw me into a tail spin, due mainly to three major factors present in my life. Faith played a huge part — that positive outlook that things were being taken care of was indispensable and provided the first line of comfort. The second factor was a spouse who was committed to stick with me through thick and thin, "in sickness and in health." And the third was a large network of friends and family who offered prayer and support. We openly shared the news with them, not just those nearby, but with folks all over the U.S. and even with friends in other countries. Knowing we had a huge support system was a tremendous comfort.
The things we experienced were a challenge for both me and my wife, Tobi. The news seemed to hit her a little harder in some ways. It is hard watching someone you love go through some pretty extreme difficulties. We started our medical journey with a great oncology team in the Four Corners area, and then chose to verify their findings through the M.D. Anderson Cancer Center in Houston, Texas. I went through a couple of different chemo protocols overseen by the M.D. Anderson team that ultimately were not providing the needed arrest of the leukemia.
Throughout this process, Tobi was beside me all the way. The recommendation then was to go through a stem cell transplant, which began the search for a suitable donor. We soon discovered my oldest sister was a perfect match. That meant a little more chemo to kill off as much of the bad blood cells in my system as possible before introducing foreign cells into my body.
All of this was challenging in so many ways. To add to the problem, a period of isolation was critical. I am not one to just sit around. The question "How will I get through this?" came often to my mind. Again, Tobi was right beside me the whole time, and once again the combination of faith and the great network of people we were in contact with provided the peace needed to be quiet in our spirits and accept the situation we were in as being temporary.
We also found the cancer community to be one of the most positive groups of people we have ever come across. That positive spirit is infectious and is so helpful in battling crises in one's life.
I am now six and a half years beyond my transplant. There is no sign of the leukemia in my body at this time. For that, I rejoice every day. I am thankful for doctors who had knowledge of our bodies far beyond my comprehension. But I believe the greatest asset to my recovery was a confidence that I am loved by God, by my wife, my family and by many friends. Knowing I was loved and had a purpose in life made recovery not only desirable but possible.
Tobi and I had a strong marriage going into this. I mentioned before that she took things a little harder than I did. She was the one who was trying to balance a job and take care of me at the same time. I tried to make it as easy on her as possible and did as much as I could for myself, both because I was convinced I needed to feel some sense of worth (I have to do something) and I did not want to be a bigger burden to my love than I already was. That frustrated her sometimes as she so wanted to feel needed, yet my attempts at doing things myself communicated something different. She was and remains absolutely vital to this recovery process.
Through the strain of illness and caregiving our marriage has not only survived, but has thrived. I need her now more than ever. The thought of life without her — well it is unimaginable.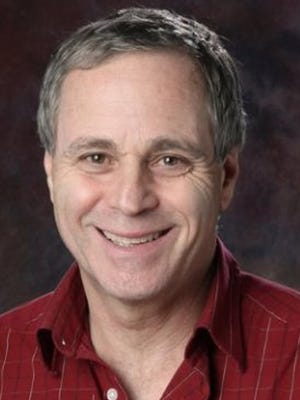 Life has bumps and sometimes major roadblocks. No one escapes them. My keys to getting through them are faith, family, friends and a positive attitude. With this as a foundation, all obstacles can be overcome.
In closing, I must say I appreciate this opportunity to share Tobi's and my story with you to hopefully encourage you to stick together through the good times and the bad. Every marriage will experience both from time to time. When he asked me to write this article, Ron Price reminded me that this is not a religious paper and that I should not get too carried away in sharing my faith.
As a full-time minister of the Gospel of Jesus, that is like telling me I can't breathe. Faith is a huge part of who I am, so it is an essential part of the story. Tobi and I are very happy to share our experiences with anyone who is going through a difficult situation. It is our desire that the things we have gone through can be used as a blessing to others who are going through difficult times. We are happy to share more deeply with anyone who would like to know more about what we have discovered. And please remember the words found in Philippians 4:13: "I can do all things through Christ who strengthens me."
I believe this applies to all aspects of life, including your health and your marriage.
Ron Price is the co-founder and executive director of the Four Corners Coalition for Marriage & Family, a nonprofit organization dedicated to strengthening and equipping marriages and families in the Four Corners. He can be reached at 505-327-7870.