Price: Learning to merge hobbies and interests
Ron Price
Special to The Daily Times
"A day without laughter is a day wasted." Or so said Charlie Chaplin. If you ask me, an hour without laughter is an hour wasted. Trust me, I know that life, marriage in particular, is serious business, but  regular, hearty laughter seems to be a missing component for many in our society. I say this to introduce our guest columnist, Ryan O'Quinn, who bills himself as "an actor, comedian and daddy." He is also the author of "Marriage Rules! The Hilarious Handbook for Surviving Marriage." Today's column addresses Rule No. 42.
Don't make them something they're not
My wife is amazing. She puts up with me, and she deserves a special place in heaven for all the things I do wrong on a daily basis. I am slightly obsessive and I go through these little phases where I decide I am going to be into a certain thing or activity. We have gone through various seasons, such as the bicycling years. I decided I wanted us to be a mountain biking couple. I spent lots of time researching just the perfect his and hers mountain bikes. I made the purchase, and we had several really fun treks through the canyons of Southern California. We even went up the coast and rode in San Francisco, Portland and Seattle on a road trip. On a biking adventure to Yosemite, my wife had an accident and fractured her elbow. No more biking for her, but she gave it her all. Why? Because it was my thing, and she loves me.
Later on in our marriage, I decided that I was going to get my private airplane pilot's license. I bought magazines. I joined the Aircraft Owners and Pilot's Association. Never mind that I didn't actually own an aircraft nor have a pilot's license. I watched videos about how to fly and even researched how this new venture would change the premium in my life insurance policy. My sweet and patient wife went along with it, and we even went up in a Cessna together as I pursued this dream. Pretty soon kids came along, and I decided it was not the best use of time and backed off of the notion completely.
Now I know she seems amazingly patient, but in my defense, she knew what she was getting into before we got married. Two weeks before our wedding, I was in the middle of my motorcycle phase and had an accident on the Hollywood Freeway. I was cruising home one evening from work and minding my own business on my awesome new Honda road bike when all of a sudden everything stopped on the freeway in front of me. I squeezed both sets of brakes and went flying over the handlebars onto the shoulder of the highway. As I jumped to my feet checking to make sure I was still in one piece, what I thought was my right arm swung around dangling off my chest. It turns out it was just a messenger bag I was wearing across my body and not an appendage hanging by a thread. I then realized I still had two arms and was only scraped and bruised. My motorcycle started again and I slowly made my way one more exit to my house. Without her having to say a word, I sold the bike the following week.
Other small obsessions include surfing, paddle surfing, motocross bikes, pickup trucks, anything Apple makes ... you get the idea. Through it all, my wife has been patient. But I have learned that while she has given me the freedom to explore some hobbies, I can't expect her to love it as much as I do. In turn, she has introduced me to some things that never captured my interest such classic rock, haunted houses and anything construction-related.
When two people become one, it does not necessarily include their hobbies and interests. They will still be separate people and you can't force someone to like what you like. My wife and I discovered together that we both love games. For my birthday last year, we bought a giant laser tag system with ten guns, vests, lights, fog machines — the works. We have continued to add to our collection and in the process our neighbors have gotten involved, too. They purchased their own arsenal and we have big neighborhood battles.
Our house is the go-to house among our friends for games. We play running charades, board games and video games. We will probably never outgrow these things but that's just who we are. We have an identity both as a couple and as individuals and we know those distinctions.
I'm not sure I will ever completely get a handle on my urge to obsess but I will try not to force these obsessions on my wife. Unless of course it's golf. I bought her a set of clubs last month. I'll let you know how it goes.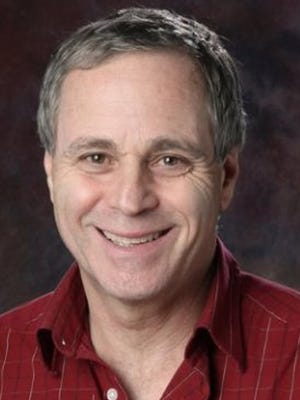 Hear more from Ryan O'Quinn
I'm back and so happy to tell you that Ryan will be my guest on "TWOgether as ONE" at 6 p.m. Monday on KLJH 107.1FM. We'll be discussing more of his "marriage rules." You can also connect with Ryan through his website, ryanoquinn.com. There, you can find details on ordering his book, along with "Parenting Rules: The Hilarious Handbook for Surviving Parenthood."
Again, I realize that life is not always a bowl of cherries, but adding laughter into your important relationships is certainly a good thing to do. Why not give it a try?
Ron Price is the co-founder and executive director of the Four Corners Coalition for Marriage & Family, a 501(c)3 organization dedicated to strengthening and equipping marriages and families in the Four Corners area. He can be reached at 505-327-7870.